Hello! I am writing to provide a legislative update on what we have been working on in Springfield for the past month as we near the end of our abbreviated spring session. The General Assembly is scheduled to adjourn this Friday, April 8th.
Last month, our district was shaken by a fatal shooting that took the life of one man and wounded another individual at the Rosemont Fashion Outlets on March 25th. I was heartbroken to hear of another senseless shooting where someone's life was taken in a crowded public setting. Thank you to our first responders who responded and safely cleared the mall. After tremendous police work, the suspect has turned himself in and has been charged with murder. My prayers are with all who are affected by this tragic event.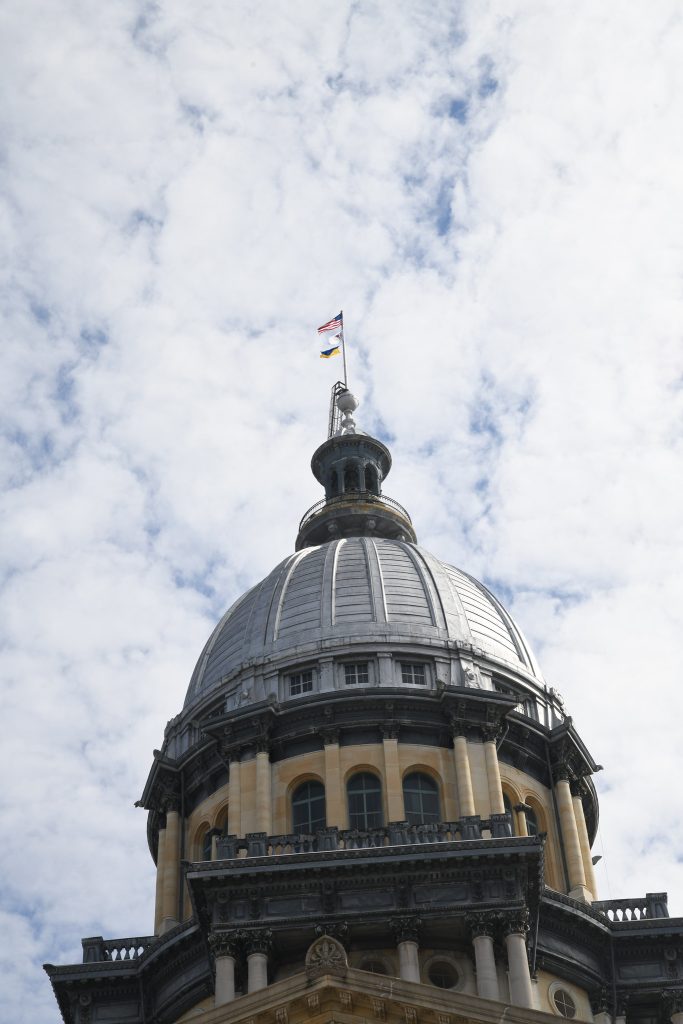 This past month, we have seen the continued violence of the Russian invasion of Ukraine. As shown in the photo, the Illinois State Capitol flew the Ukrainian flag with the U.S. and Illinois flags. Since Chicago is a sister city with Kyiv, Ukraine, this conflict affects many of us personally. My prayers continue to go out to the families in the 20th District of Ukrainian descent and those with family members in Eastern Europe. We continue to pray for peace and an end to this conflict. If you would like to help people in Ukraine, St. Joseph's the Betrothed Ukrainian Catholic Church in the 20th District has established a program to provide medical care to Ukrainian soldiers who are wounded and to support battle zone chaplains. Find more information online here.
Last month, the state was rocked after former House Speaker Madigan was indicted on federal racketeering conspiracy and bribery charges related to Madigan's alleged role in a conspiracy linked to lobbying practices during his time as House Speaker. The indictment accuses Madigan of leading a criminal enterprise to enhance his political power and financial well-being. Madigan was arraigned in mid-March and did not speak on the phone call that carried out the court procedure.
We recognize many religious observances this month and I wish you all peaceful and contemplative observances as we mark Easter, Passover, and Ramadan. Please feel free to contact my office at any time by calling (773) 444-0611 or emailing stephens@ilhousegop.org. I welcome your feedback as we enter this last week of our spring session.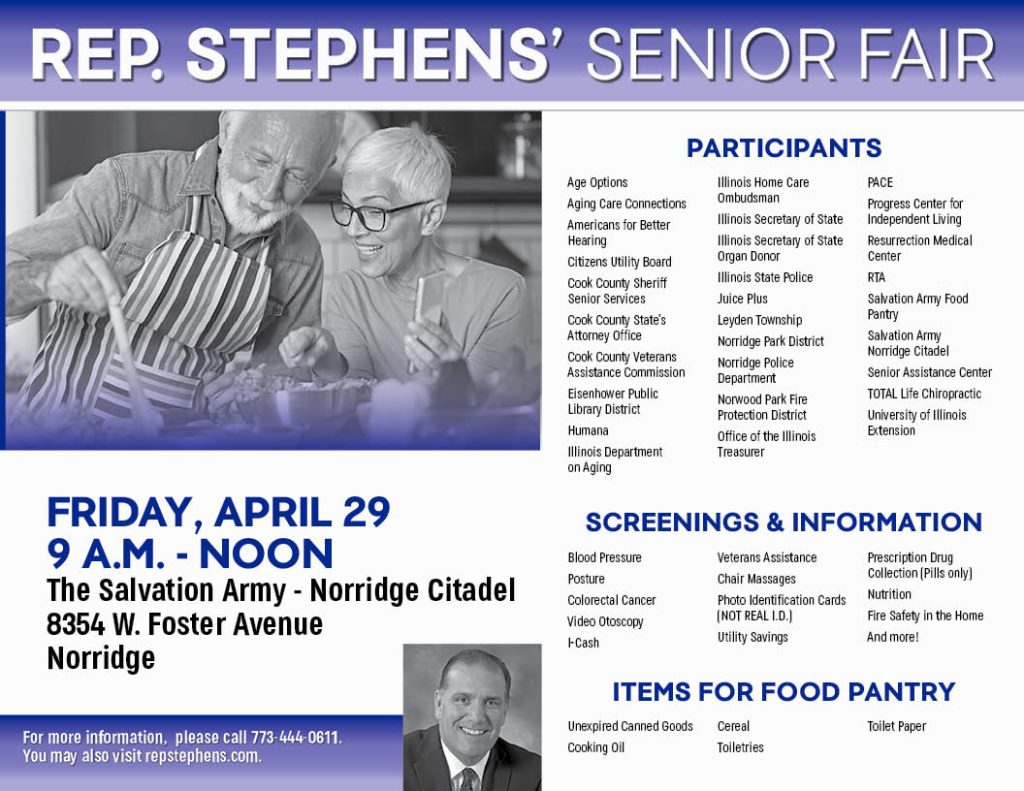 UPCOMING EVENTS: Senior Fair in Norridge!
I'm hosting a senior fair at the end of April in Norridge! Join us on Friday, April 29th at the Salvation Army Norridge Citadel Community Corps (8354 W Foster Ave.) from 9:00 a.m. to 12 p.m. Find more information online here.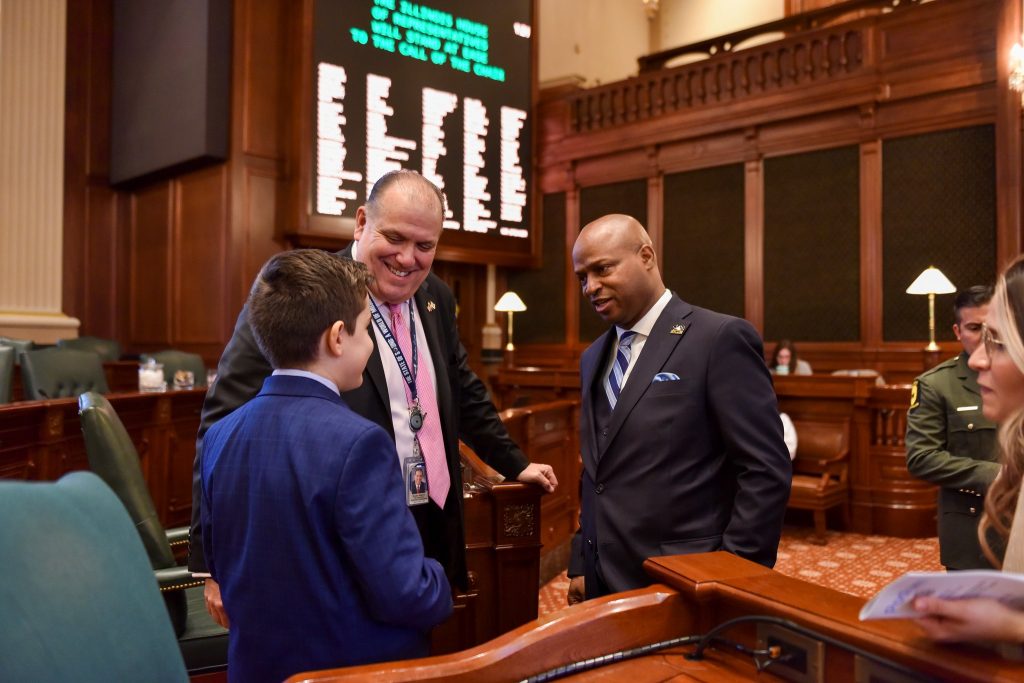 Special Guest in the Chamber this Week
I was proud to have a special guest in the House chamber with me this week—my son, Joseph! Joseph is in third grade, plays piano, and is what he calls himself "a geography nerd." It was terrific to show him the State Capitol and House chamber.
Stephens-Supported Resolution Urging Honor of Last Living World War II Medal of Honor Recipient Adopted in House
Last month, I supported a resolution urging the President and Congress to take all measures to ensure America's last living World War II Medal of Honor recipient resolution is offered a state funeral when he dies, with the option to lie in state in the rotunda of the U.S. Capitol. This resolution was adopted in both chambers. One part of my work as state representative that I love doing is honoring our veterans and I was proud to support this resolution.
Stephens-Backed Resolution Honoring Wayne County Deputy Killed in Action Adopted in House
On Wednesday, a resolution I co-sponsored to honor the fallen Wayne County Deputy Sean Riley was adopted in the House. House Joint Resolution 66 was filed by my colleague, State Rep. Adam Niemerg to honor Deputy Riley (End of Watch: December 29th, 2021) to create the Deputy Sean Riley Memorial Highway on Interstate 64 in downstate Wayne County from Mile Post 112 to 116. Thank you to our police officers and police families for your sacrifice to keep our communities safe.
Stephens-Supported Milwaukee Avenue Polish Heritage Corridor Act Passes House
Last month, legislation I co-sponsored, House Bill 5581, to designate a strip of Milwaukee Avenue as the "Milwaukee Avenue Polish Heritage Corridor" passed out of the House. I'm glad this corridor will run through our community and will recognize the cultural and historic contributions of the Polish American community in the Chicagoland area, particularly in Niles and Schiller Park.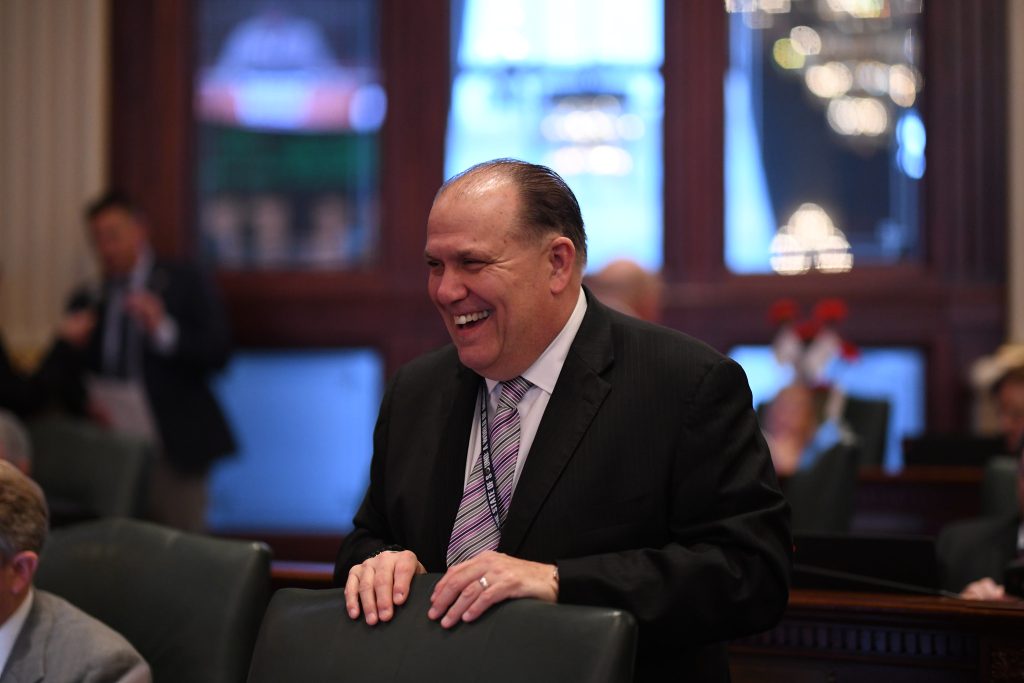 Stephens-Supported Legislation Adding Chicago Sky, Red Stars, and Fire as Sports Team License Plate Options Passes House
In March, legislation I supported to include Illinois women's sports teams as special state license plate options unanimously passed the House. House Bill 4434 would add the Chicago Sky and Red Stars, as well as the Chicago Fire, as permissible logos for license plates under the Illinois vehicle code.
I gladly voted for this legislation during Women's History Month to include two Chicago women's professional sports organizations as options to be proudly displayed by Illinoisans on their license plates.
House Republicans Demand Action to Stop Rising Crime, Recall Kim Foxx
At a Capitol press conference calling for the legislature to take action as violent crime continues to rise, my colleague from Lake Zurich, Rep. Chris Bos said the legislature must put politics aside and take action to protect Illinois residents before the spring legislative session adjourns in April. Additionally, my other colleague from Springfield, Rep. Tim Butler, called for the General Assembly to take up legislation that would allow the citizens of Cook County to petition for the recall of the Cook County State's Attorney. You can read this legislation online here.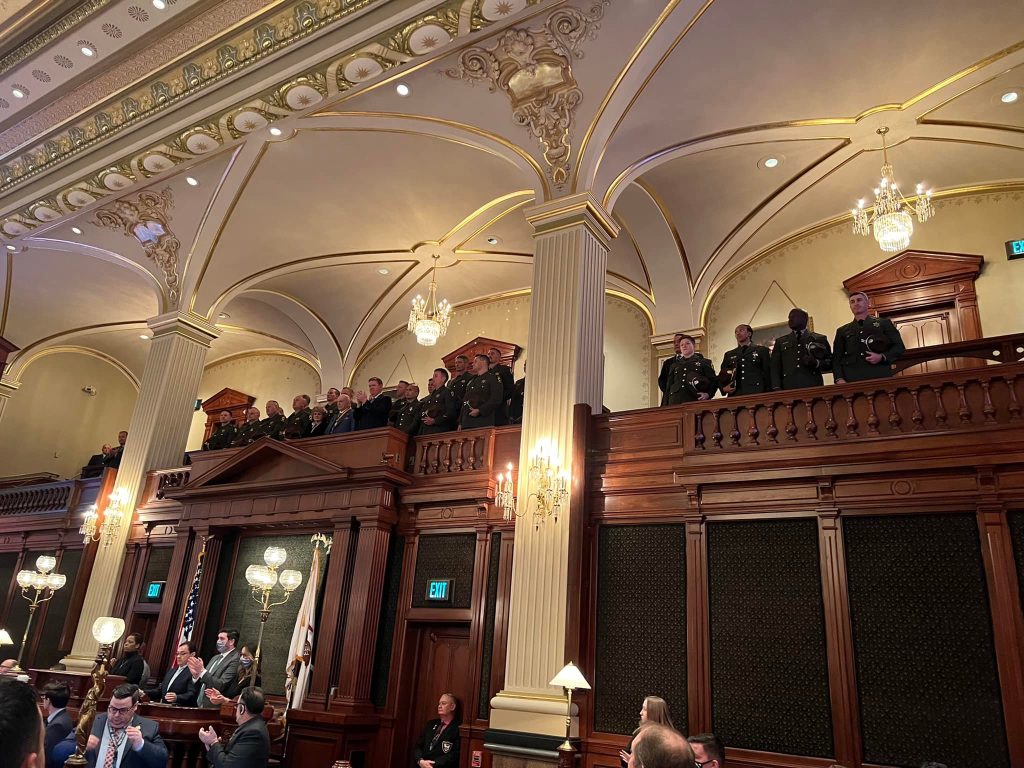 Illinois State Police – 100 Year Anniversary – Thank You, State Troopers!
100 years ago from Friday, the Illinois General Assembly created the Illinois State Police. On April 1st, 1922, Governor Len Small appointed the first 8 state police officers—the new Illinois State Police's first day. In commemoration of this anniversary, the General Assembly has declared April 1st to be Illinois State Trooper Day.
Thank you to our 20th District state troopers and your families for your sacrifice, courage, and commitment to keeping our state safe. We are grateful for all you do to keep the peace in Illinois and we will continue to back the badge.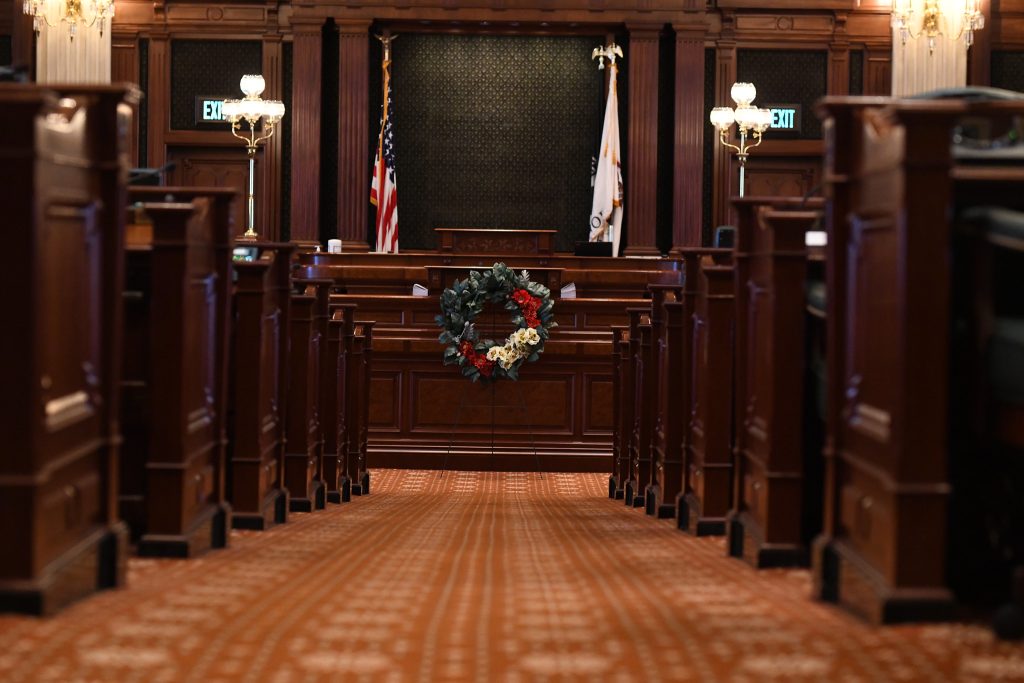 We honored Vietnam Veterans Day in the House on Tuesday, March 29th. Thank you to our Vietnam Vets, and welcome home.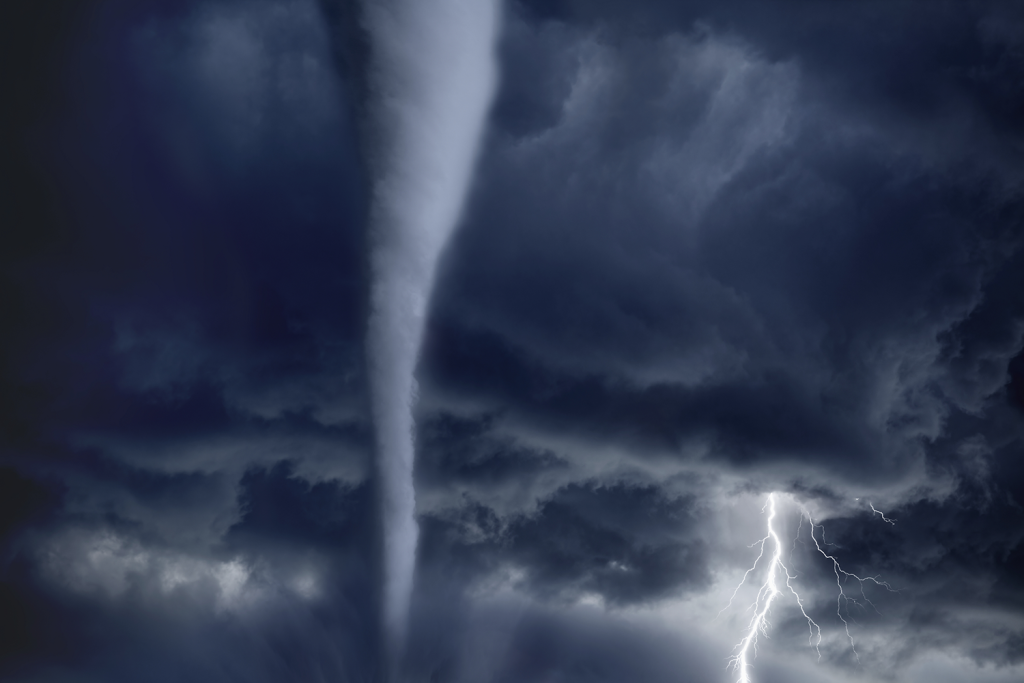 Tornado Safety
According to the National Weather Service, Illinois averages 50 tornadoes in a typical year. The Chicagoland area is prone to tornadoes and everyone needs a preparedness plan. Find more information from the National Weather Service and the Illinois Emergency Management Agency.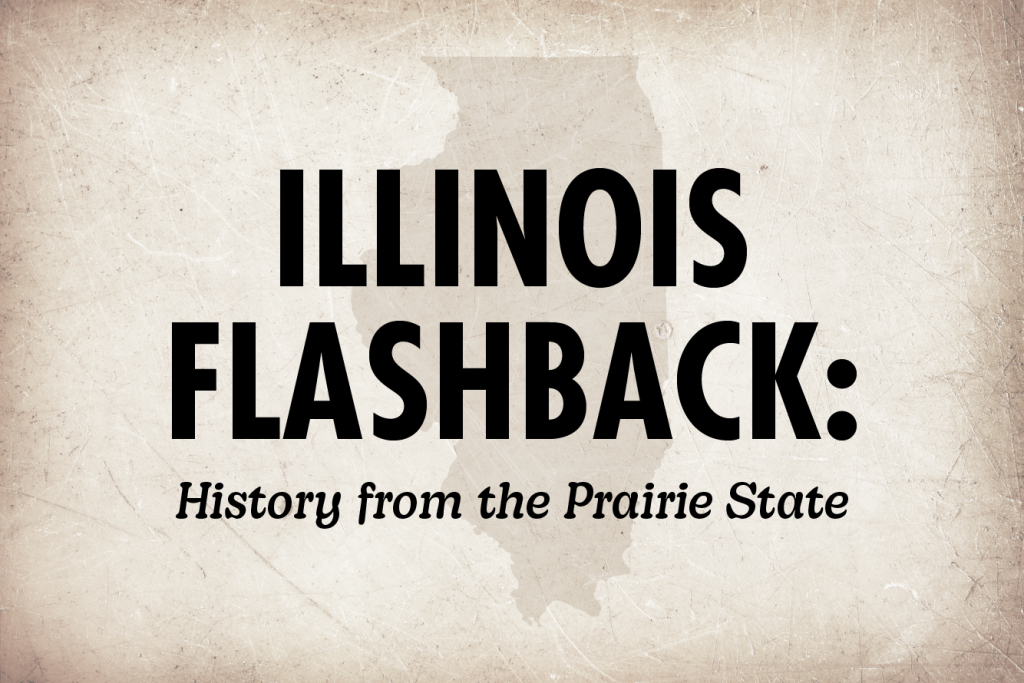 Illinois Flashback: History from the Prairie State
Gazing at the stars: The discoveries George Ellery Hale made, the observatories he built and the technology he developed continue to this day to help expand humankind's understanding of the universe. And it all started in a backyard in Illinois.
Stay Updated!
Were you forwarded this message? Sign up for my e-newsletter updates by visiting my website here. You can also stay updated on what I'm working on in Springfield and in the 20th District by following me on Facebook @repstephens.