About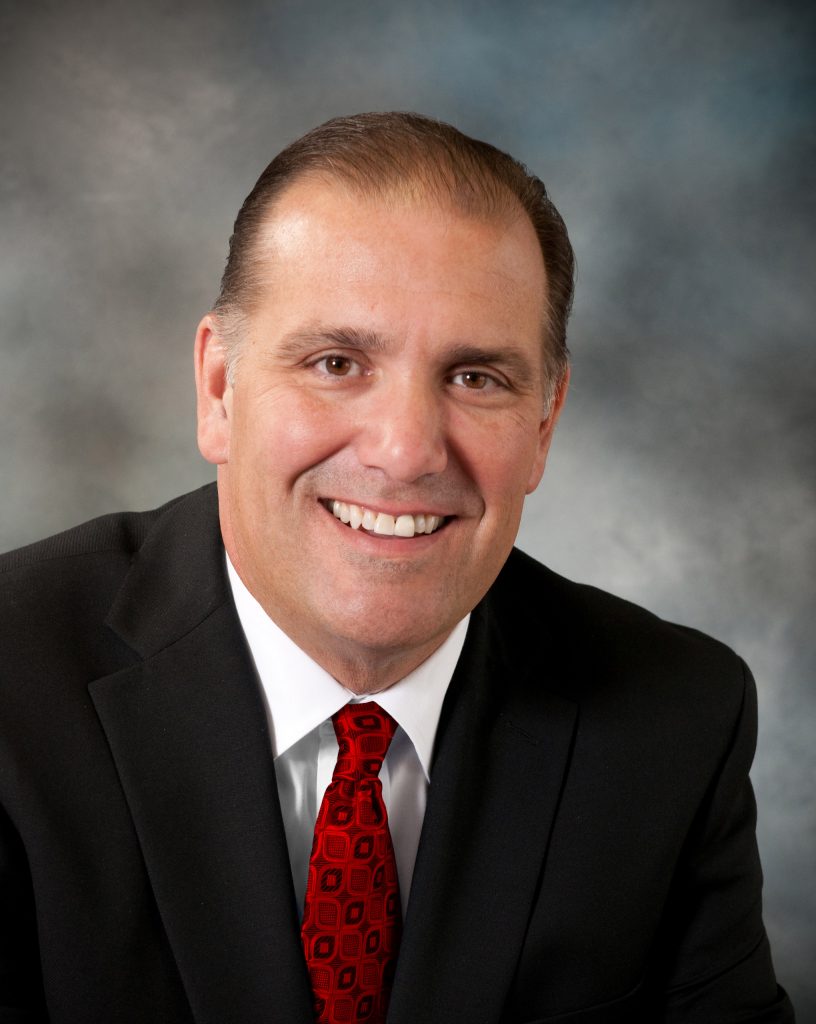 Lifelong resident and supporter of the 20th District, Representative Bradley A. Stephens was sworn in on June 29th, 2019. Stephens concurrently serves as the CEO of one of the most successful municipalities in the nation, Rosemont, Illinois. Prior to becoming mayor, Brad Stephens served the Village of Rosemont as a member of its Board of Trustees for 18 years. He has also served as a member of the Illinois State Toll Highway Authority and the Pace Bus Board of Directors.
Rosemont is renowned nationally for its entertainment, sports and hospitality developments, welcoming an average 100,000 visitors a day. It is home to well-established and popular venues like Allstate Arena, Donald E. Stephens Convention and Conference Center and Rosemont Theatre, all owned and operated by the Village of Rosemont.
As Mayor, Stephens has initiated and supervised a number of successful projects including: the nine-acre, $50 million entertainment center, Parkway Bank Park; the Stadium at the Ballpark at Rosemont which includes The Dome at the Ballpark at Rosemont; the $250 million, 120-store Fashion Outlets of Chicago; and most recently Impact Field, home of the Chicago Dogs.
Representative Stephens is a generous supporter of a number of charitable organizations, such as Rosemont Helping Hand (which benefits needy families in Rosemont), Misericordia Heart of Mercy, veterans' organizations and children's medical research groups.  He received "The Hope Award" for his work on behalf of Bear Necessities Pediatric Cancer Foundation. 
Representative Stephens is married (wife Suzi), and has five children and two grandchildren.