Below are hiring businesses in and around the 20th District. An email contact or link to a job posting is included with each business.
Please contact the phone number listed with each business, or for additional assistance, you can contact Rep. Stephens' office at (773) 444-0611.
Click here to access the Employer Job Posting Form.
DCFS Is Hiring: July – December 2023 Events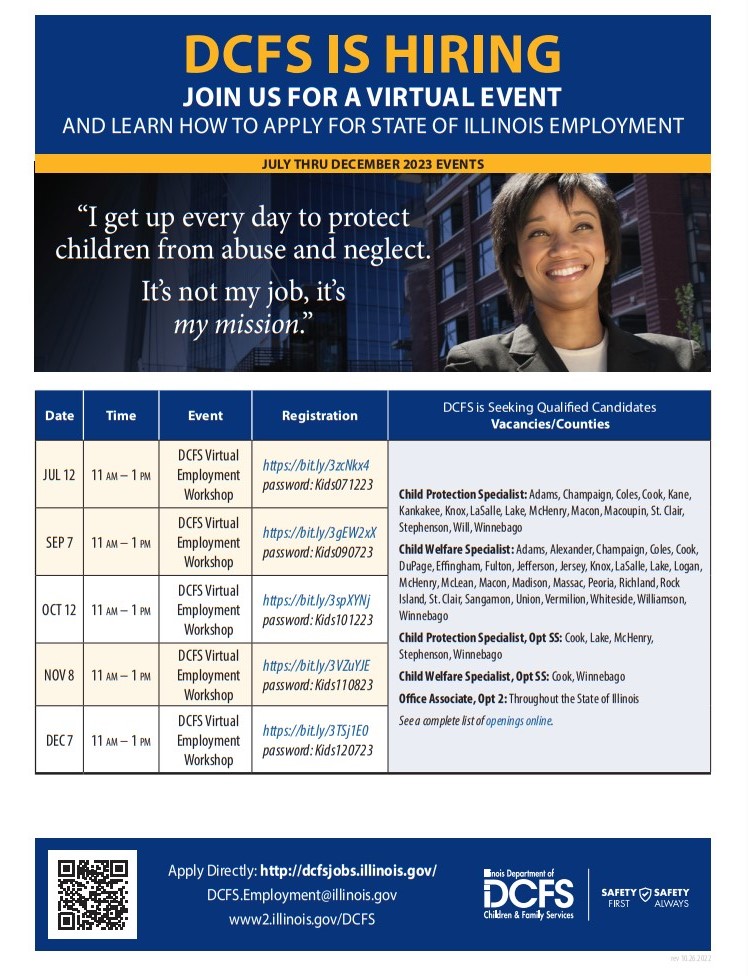 October 28, 2022
CTA Second Chance Program Hiring Event: September 30, 2023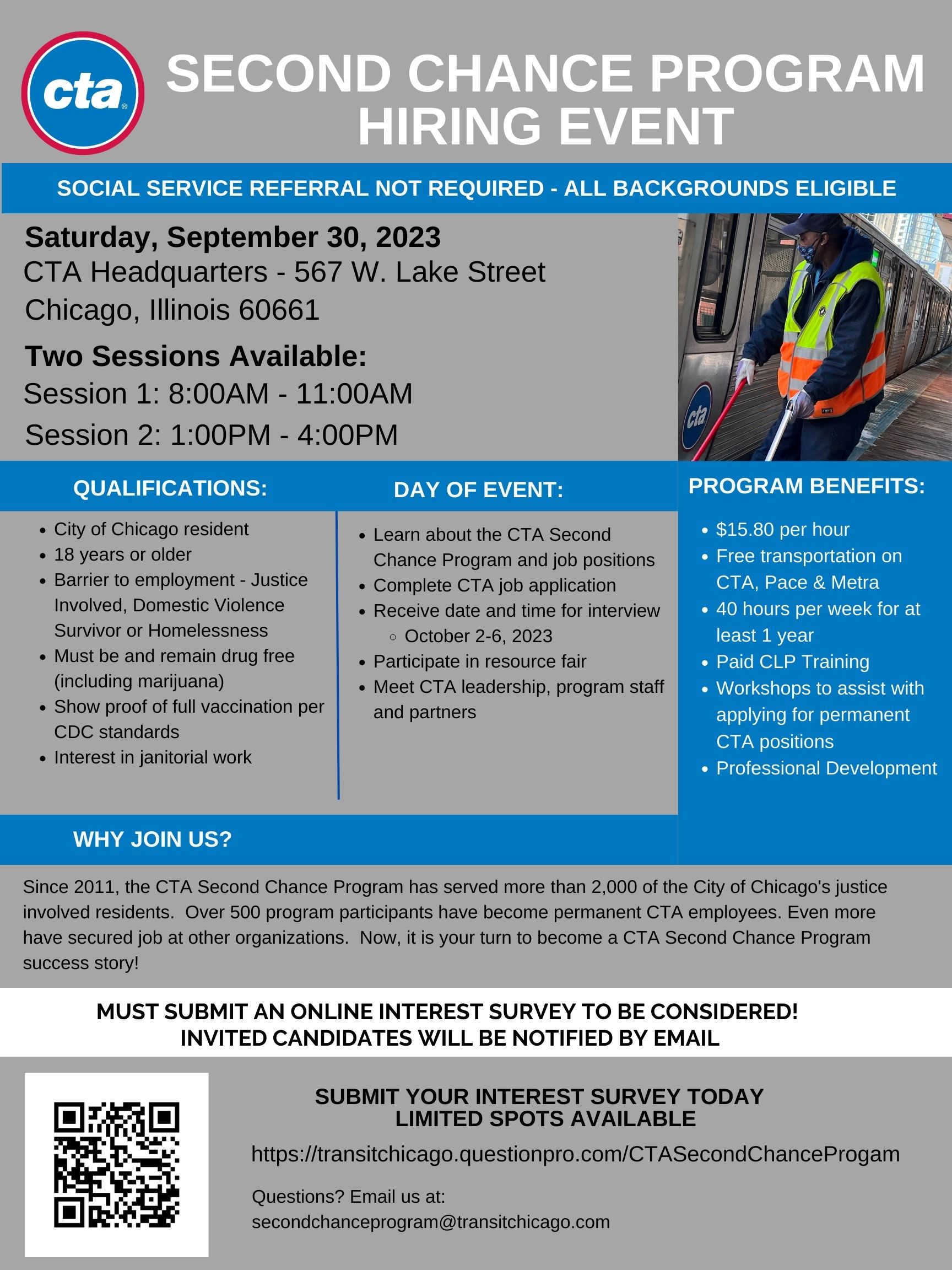 September 11, 2023
Office of the State Fire Marshal: ASSOCIATE GENERAL COUNSEL (PUBLIC SERVICE ADMINISTRATOR – OPTION 8L)
The Office of the State Fire Marshal (OSFM) is accepting applications to fill the position of Public Service Administrator, Opt. 8L – Associate General Counsel. The agency is seeking to hire an independent, organized, results-oriented attorney licensed in the State of Illinois with prior experience drafting rules, bills, and amendments. The candidate will work with OSFM Deputy General Counsel and outside counsel to review enforcement, regulatory and litigation actions of the agency to maintain agency purposes and program goals. As the Associate General Counsel of the Office of the State Fire Marshal and employee of the State of Illinois, the selected candidate will have access to state healthcare, benefits, and a pension plan. We invite all qualified applicants to apply to join the OSFM team.

Location: Chicago, IL, US, 60661
Job Requisition ID: 29603
Agency: Office of the State Fire Marshal
Closing Date/Time: 09/25/2023
Salary: $7,473 – $9,917 Monthly Anticipated Starting Salary Range
Job Type: Salaried Full Time
County: Cook
Number of Vacancies: 1
September 18, 2023
Cook County Health Nursing Job Fair – Thursday, September 28th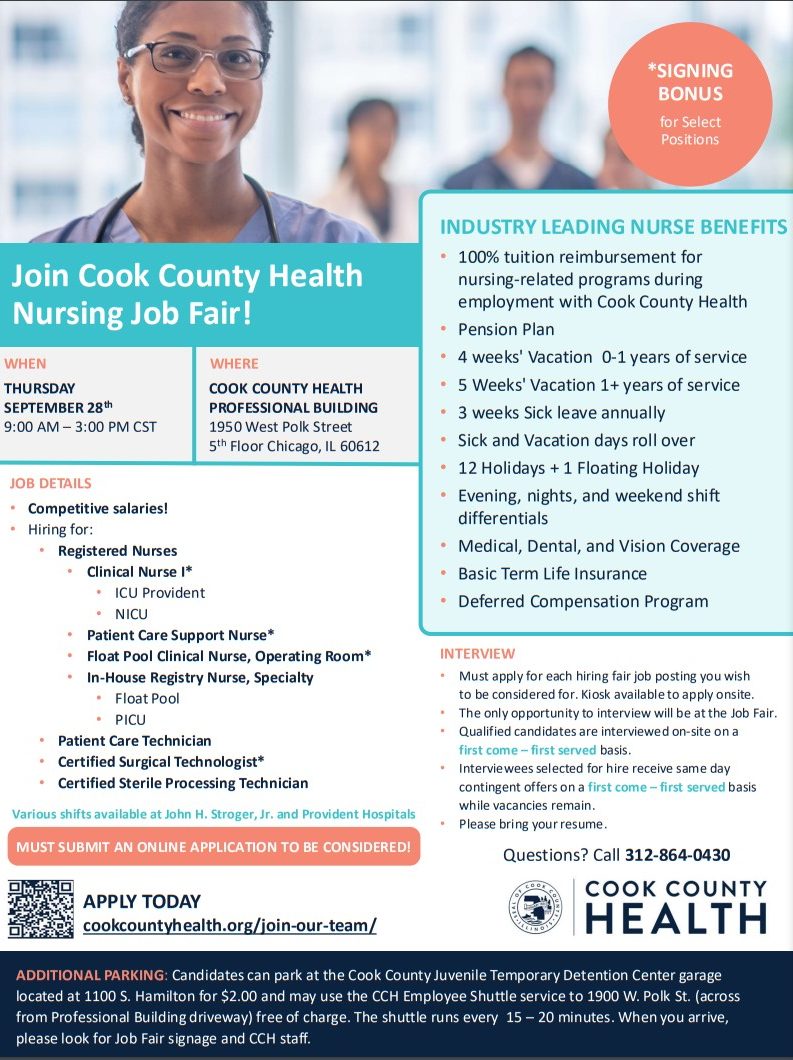 September 25, 2023
Pharmacy Job Fair – Thursday, September 28th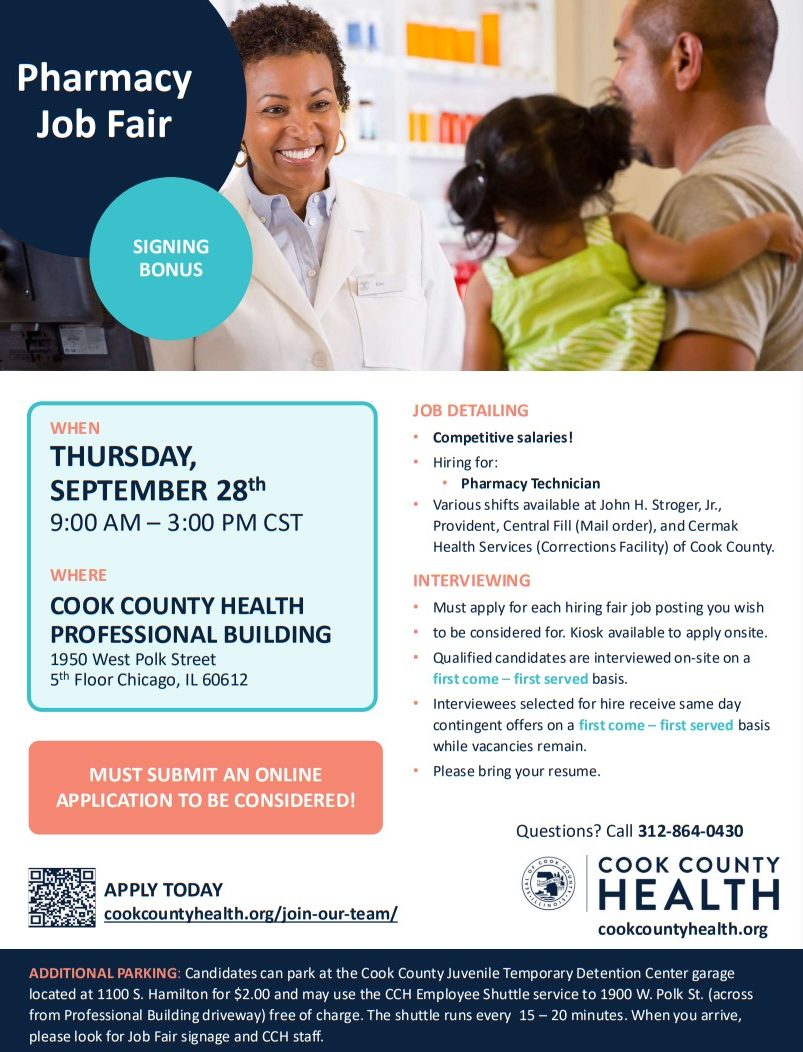 September 25, 2023
Radiology Job Fair – Thursday, September 28th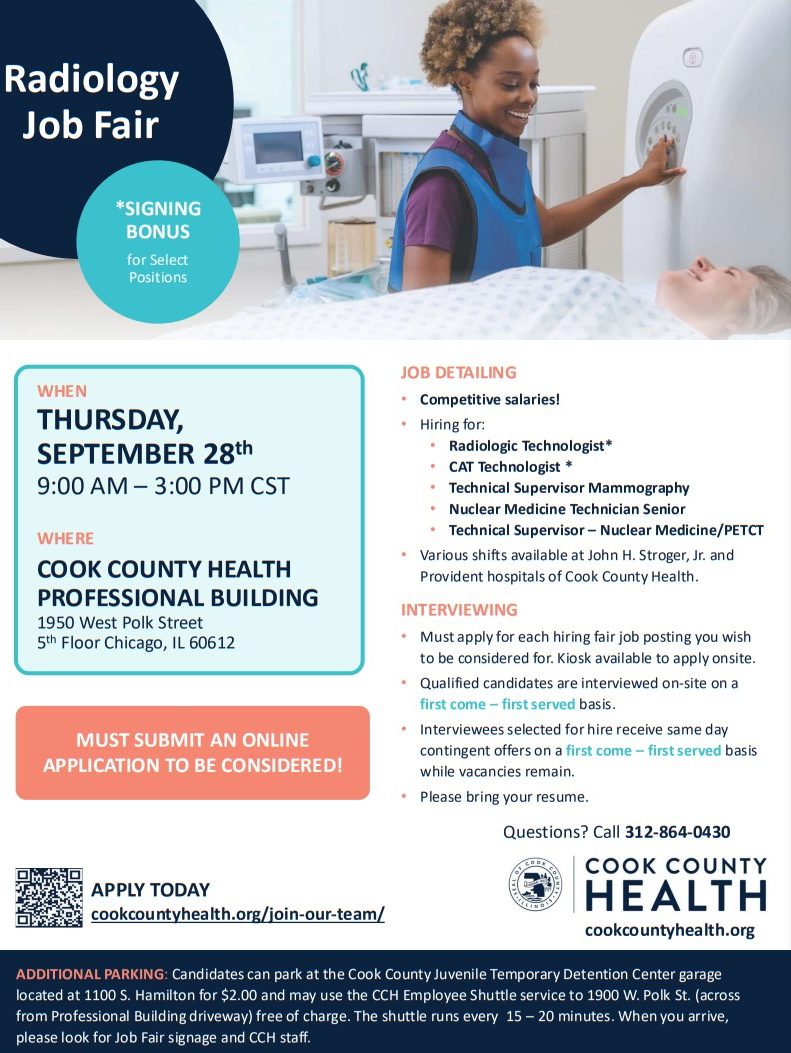 September 25th, 2023
CTA Workforce Outreach Event – Thursday, October 10th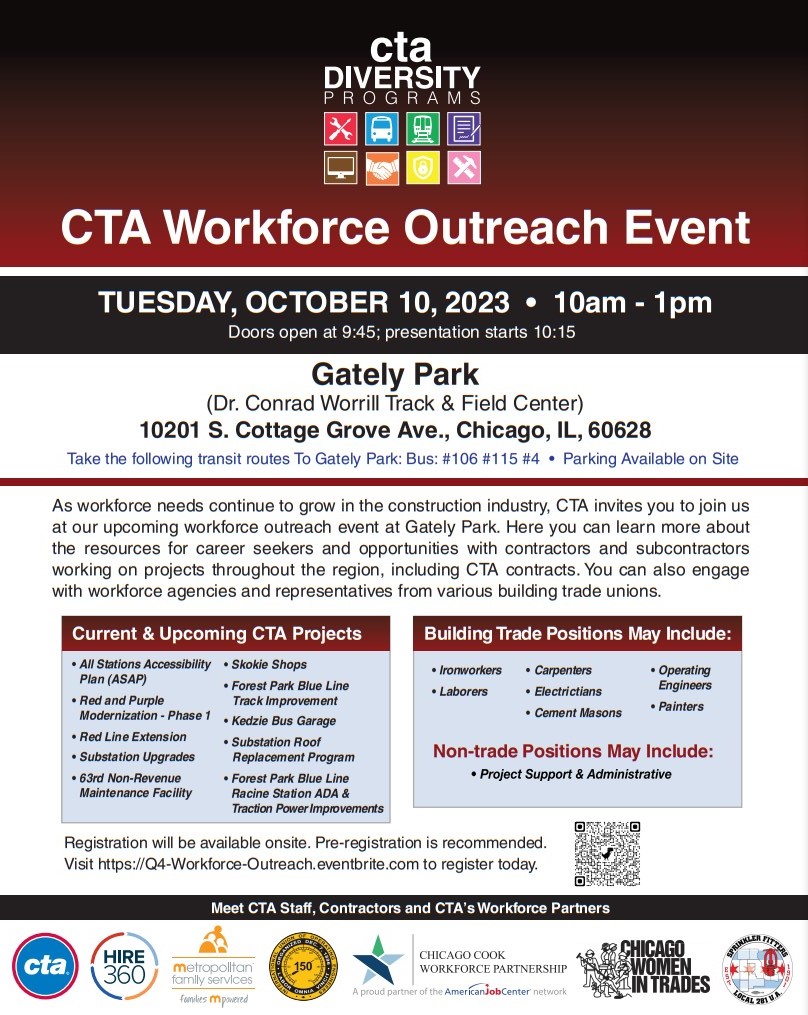 September 27, 2023