Hello! I hope this message finds you well after Memorial Day weekend and our unofficial start of summer. Below is an update from my office from the House of Representatives.
This month, we recognize Juneteenth—the day that Union troops announced that over 250,000 enslaved people in Texas were free by the Emancipation Proclamation. I wish everybody joyful Juneteenth celebrations this month! Find additional information about Juneteenth here.
Additionally, as the summer boating season approaches, the Illinois Department of Natural Resources conservation police are reminding people to wear life jackets anytime they're on the water and to only operate boats while sober.
While we enjoy our summer months, we should also continue to keep the people of Ukraine in our hearts. As the war in Ukraine continues, our prayers and thoughts are with Ukrainian Americans in the 20th District, their families, and all who are affected by this terrible war. We will continue to pray and hope for peace in Ukraine.
Please feel free to reach out to my office at any time by calling (773) 444-0611 or emailing stephens@ilhousegop.org. Your thoughts are always welcome!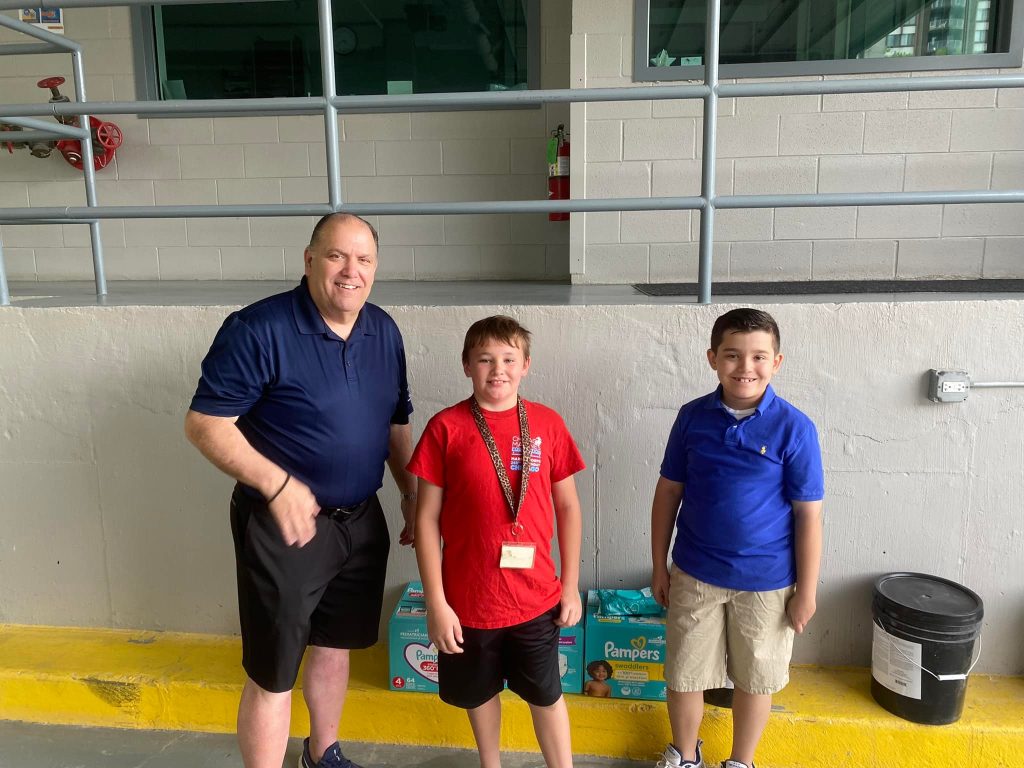 Illinois Gas Update
Market data, including gasoline futures, indicate that prices could further increase as the summer driving season approaches. In Illinois, most motor fuel is a blend of gasoline and corn-based ethanol. With the war in Ukraine and high prices for farm crops worldwide, corn-based ethanol doesn't offer any potential for fuel price relief. Additionally, electricity prices are sharply higher from one year ago for electric vehicles and Illinois' tax structure means cheaper gas can be found in at least 40 other states.
Earlier this year, House Republicans filed legislation to freeze the State sales tax on motor fuel because under current law, whenever the price of gas increases, the sales tax (which is a percentage of the total sales price) also increases. Legislation that would have frozen this tax at 18 cents per gallon was never released from Rules Committee, which prevented any debate or vote on this important legislation.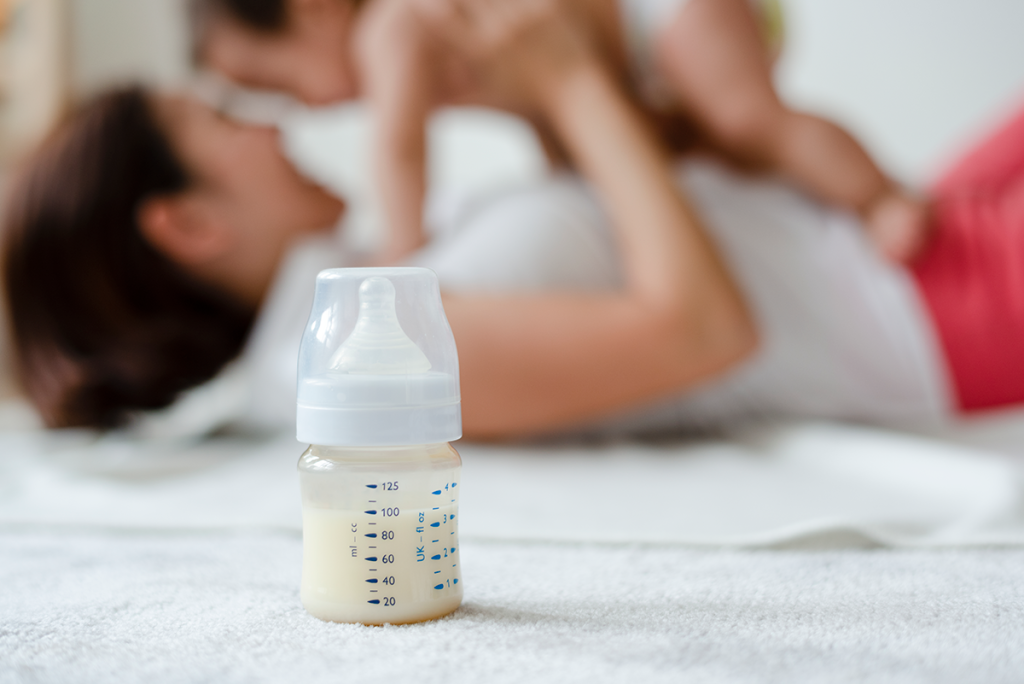 BABY FORMULA UPDATE
After a key Michigan factory was contaminated with bacteria, U.S. baby formula production dropped sharply. Since the start of 2022, parents have been searching for this essential family food product and a recent congressional hearing implicated the U.S. Food and Drug Administration in the lack of government response to the factory incident and shortage. The Illinois Department of Human Services (IDHS) has posted a fact sheet on the baby formula shortage, which includes a hotline, 1-800-843-6154, for Illinois residents seeking further advice.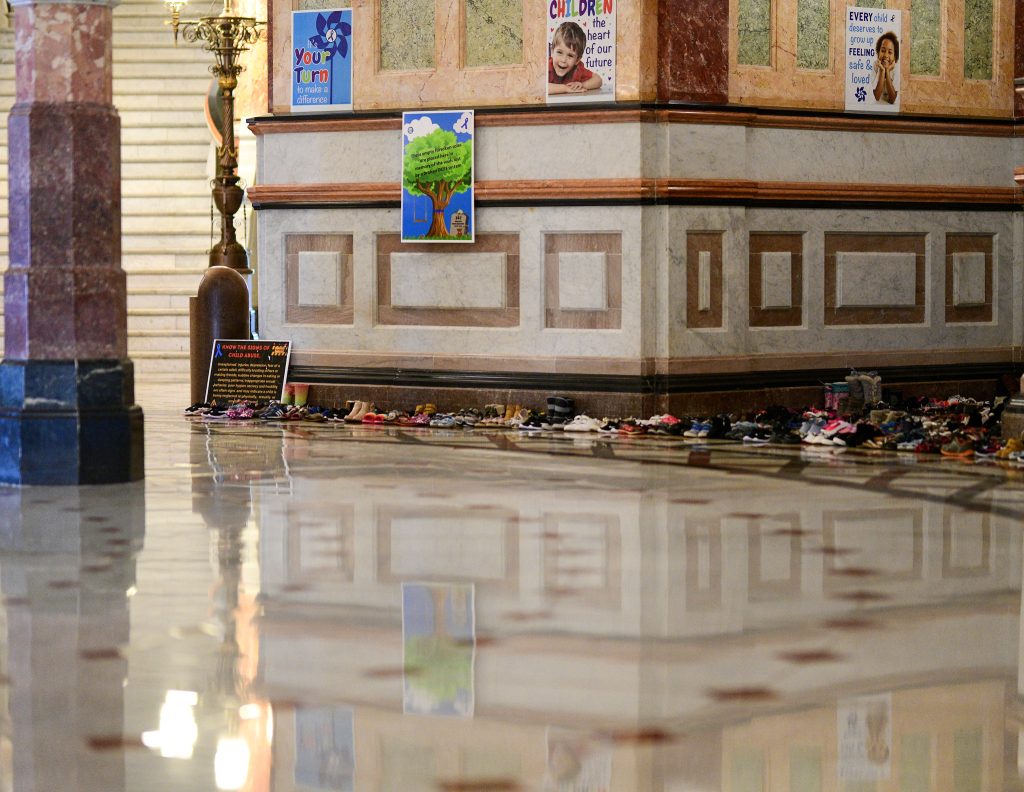 Pritzker Excuses for DCFS Failures Are Endangering Children; House Republicans Call for Change in Leadership at DCFS
Illinois Department of Children and Family Services Director Marc Smith has been held in contempt of court for a shocking 11th time. Many House Republicans joined Minority Leader Durkin in calling for Smith to step down, one coming after a damning report from the Illinois Auditor General was released on May 12th. My colleagues, Rep. Tom Weber, Rep. Deanne Mazzochi, and Rep. Chris Bos called for Governor Pritzker to accept responsibility for what is happening at DCFS and take action in removing Smith if he doesn't step down.
Ukraine Updates
Last month, the Illinois State Police (ISP) donated more than 3,000 pieces of protective equipment, including body armor, ballistic face shields, and ballistic helmets to help the Ukrainian citizens enduring the Russian invasion.
Regarding updates from Springfield, the Better Government Association reported that despite strong rhetoric from Governor Pritzker and other top state officials demanding pension funds divest more than $100 million in Russia-based assets, state lawmakers now say they won't act until the fall veto session. A key legislative proposal to force the pullout in the wake of the Russian invasion of Ukraine died in a Senate committee awaiting a vote and a divestment bill from House Republican Leader Jim Durkin never made it out of committee.
Justice Rita B. Garman to Retire; Replacement Named
The senior judge of Illinois' highest court, Rita Garman, announced her retirement. Under the Constitution of Illinois, when a justice retires during his or her term, the high court picks a replacement. The Supreme Court has selected one of the Judicial District's appellate judges, Lisa Holder White, to serve as Justice Garman's appointed replacement. Holder White will be the first African American woman to serve on the state's highest court.
Audit Slams Pritzker Administration for Failed Response to Deadly COVID Outbreak at LaSalle Veterans Home
In total, 36 residents of the LaSalle Veterans' Home died due to COVID-19 between November 7th, 2020 and January 1st, 2021. By November 15th, 2020, 17 residents had lost their lives from COVID-19 at the LaSalle Home. Multiple legislative hearings in response to the deaths at the LaSalle Veterans' Home uncovered lack of management and health protocols to keep veterans safe in the Home and a lack of response from the Governor and his Administration. On May 5th, the Office of the Auditor General released the report of its Performance Audit of the State's response to the COVID-19 outbreak at the LaSalle Veterans' Home.
Chicago Business Updates
Chicago Casino: Mayor Lightfoot picked Bally's Corporation's $1.74 billion plan for a casino at the Chicago Tribune Freedom Center in River West as her first choice for Chicago's first gambling complex. The pick has been approved by the City Council but still needs the Illinois Gaming Board to approve a casino license for Bally's. Mayor Lightfoot is counting on this casino to help shore up Chicago's underfunded police and firefighter pension systems with approximately $200 million in annual tax revenue.
Boeing: Boeing announced that it plans to relocate its corporate headquarters from Chicago to the Washington D.C. area. The move will not lead to major Chicago job cuts or relocations and the company will continue to employ more than 400 people in the city, Boeing's spokesman said, and the company will cut office space. Two decades ago, Illinois officials offered Boeing a $51 million package of tax breaks and incentives to lay down roots in Chicago, and the state forked over $30 million with $21 million of deal sweeteners coming from Chicago.
Museum of Ice Cream: The Shops at Tribune Tower has set aside 13,500 square feet for the new Museum of Ice Cream, with an opening date set for July 16th. The museum will offer child-centered experiences, including a shallow sprinkle pool and an indoor mini-golf course. This joins locations in New York, Austin, and Singapore.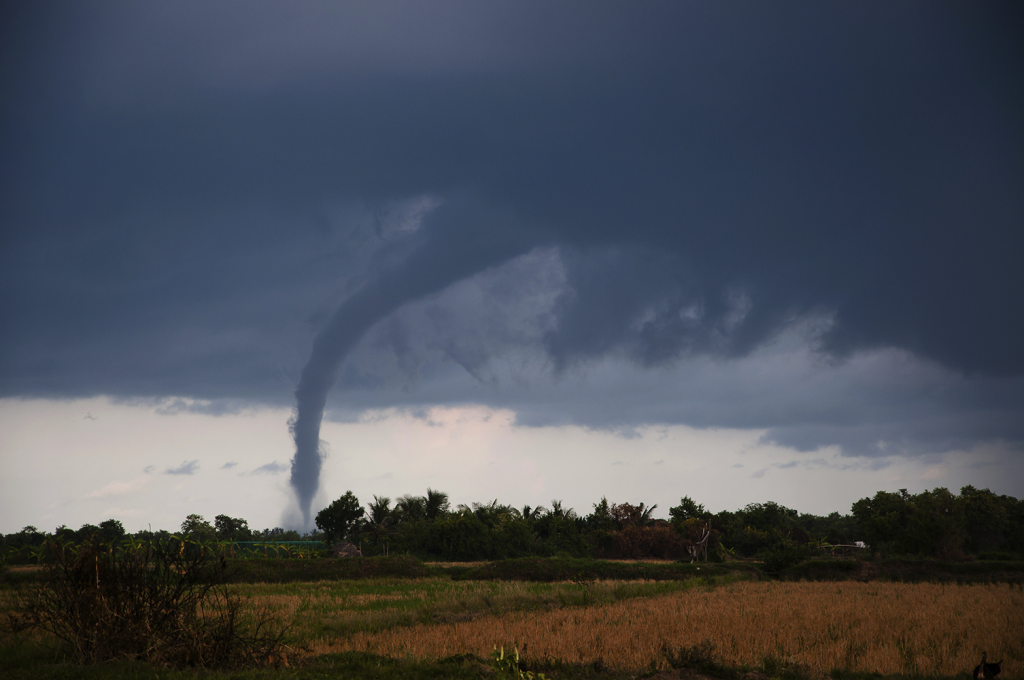 Tornado Season Underway, Be Prepared!
Tornado preparedness includes clearly distinguishing between a tornado watch and a tornado warning. Upon hearing a tornado warning, you're advised to SEEK SHELTER. Typical shelter areas include a basement or non-windowed room indoors. After a storm has passed over a residential area, local roads and sidewalks may be unsafe due to downed electric wires or floodwaters. The Illinois Emergency Management Agency (IEMA) posted a fact sheet on Illinois tornado preparedness that can be found online here.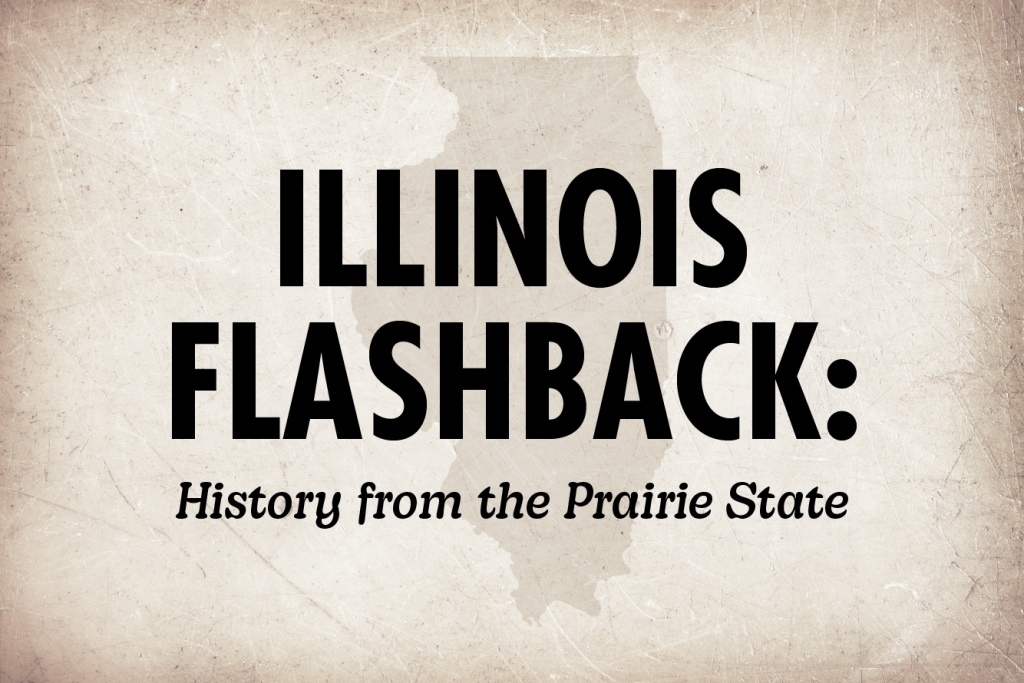 Illinois Flashback: History from the Prairie State
The Grand Duchess: Marmaduke came along at a time when women journalists were often consigned to the entertainment beat or other similarly frivolous topics at their newspapers. But Virginia Marmaduke had no use for that: she was a hard news reporter, and that's where she was determined to do her work.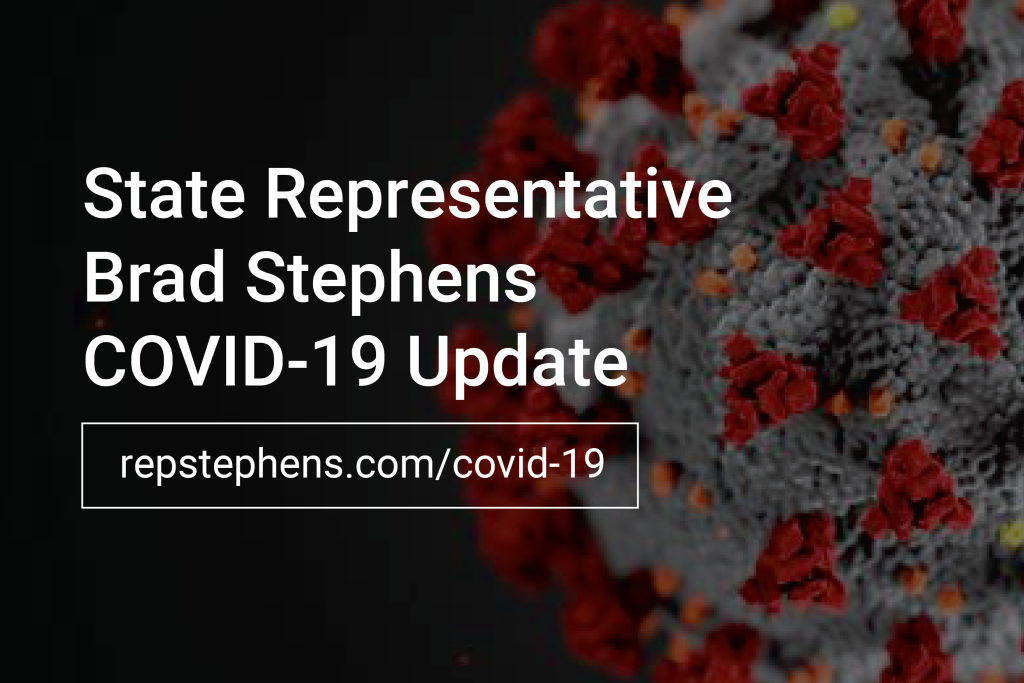 COVID-19 Updates
The CDC reported last Thursday that 15 Illinois counties, including Chicago and Cook County, are now rated at High Community Level for COVID-19. They recommend the following measures for these areas:
Wear a well-fitting mask indoors in public, regardless of vaccination status (including in K-12 schools and other indoor community settings)
If you are immunocompromised or high risk for severe disease

Wear a mask or respirator that provides you with greater protection

Consider avoiding non-essential indoor activities in public where you could be exposed

Talk to your healthcare provider about whether you need to take other precautions

Have a plan for rapid testing if needed (e.g., having home tests or access to testing)
IF YOU TEST POSITIVE: Talk to your healthcare provider about whether you are a candidate for treatments like oral antivirals, and monoclonal antibodies
If you have household or social contact with someone at high risk for severe disease:

consider self-testing to detect infection before contact

consider wearing a mask when indoors with them

Stay up to date with COVID-19 vaccines and boosters
Maintain improved ventilation throughout indoor spaces when possible
Follow CDC recommendations for isolation and quarantine, including getting tested if you are exposed to COVID-19 or have symptoms of COVID-19
Additional information and COVID-19 data can be found here and to find a COVID-19 vaccination location near you, visit Vaccines.gov. The federal government also established a new website that provides an all-purpose toolkit with information for all areas of the country at COVID.gov.
Stay Updated!
Were you forwarded this message? Sign up for my e-newsletter updates by visiting my website here. You can also stay updated on what I'm working on in Springfield and in the 20th District by following me on Facebook @repstephens.