Welcome back to school! I hope you are well this month as we mark the unofficial end of summer next week on Labor Day. For all students returning to school this month or last month, I wish you the best in your studies and extracurricular activities this semester.
This month, we also recognize the memorial of September 11th, 2001. We remember the lives lost at the World Trade Center and Manhattan, the Pentagon, and in all the flights that were used in horrific acts of terror that day twenty-one years ago. Thank you to our first responders and we remember the lives lost and the heroes from that day—we will never forget.
We are two months away from our legislative veto session, which will straddle Thanksgiving week. If you would like to voice your thoughts on issues in our state, you are welcome to reach out to my office at any time by calling (773) 444-0611 or emailing stephens@ilhousegop.org.
For all who celebrate, I wish you a happy Rosh Hashanah later this month! I wish you joyful and blessed celebrations. Have a happy September!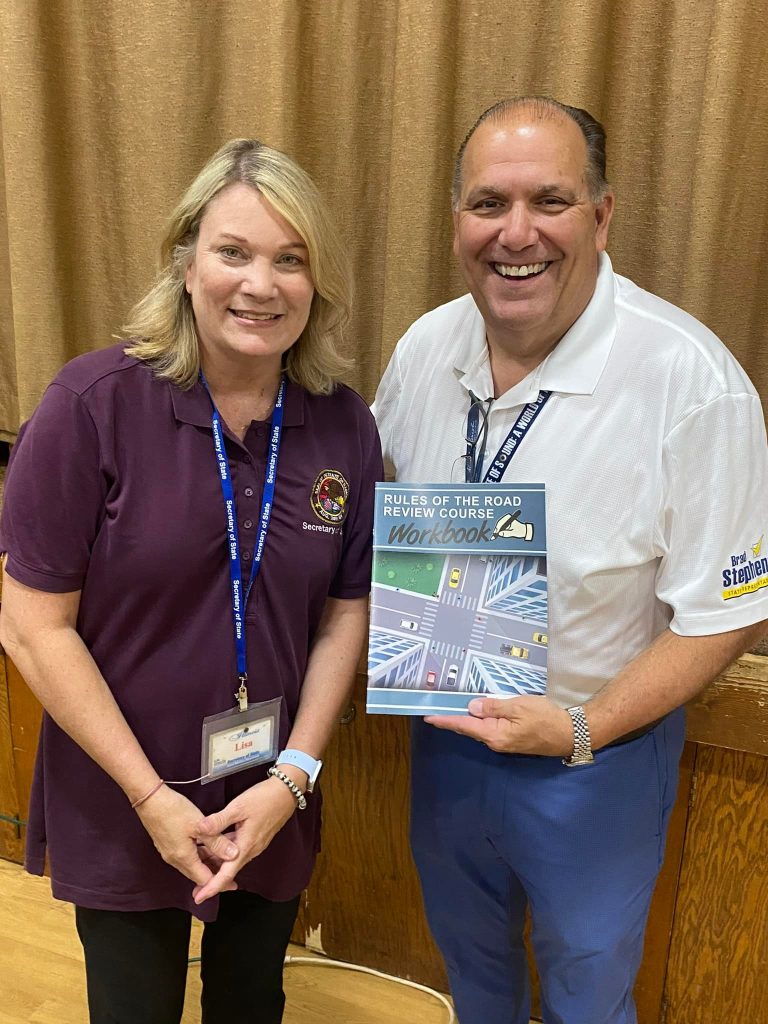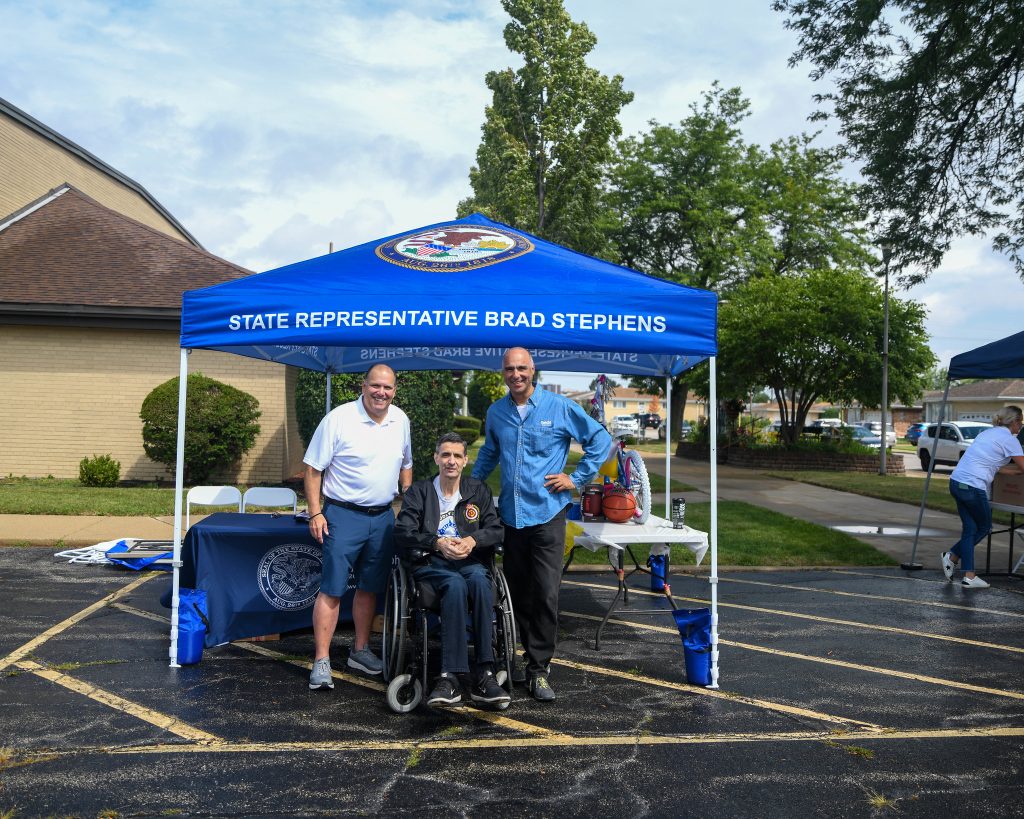 Thank you to everyone who joined us at our Secretary of State Super Senior Seminar in Norridge and Children's Safety Expo in Chicago last month!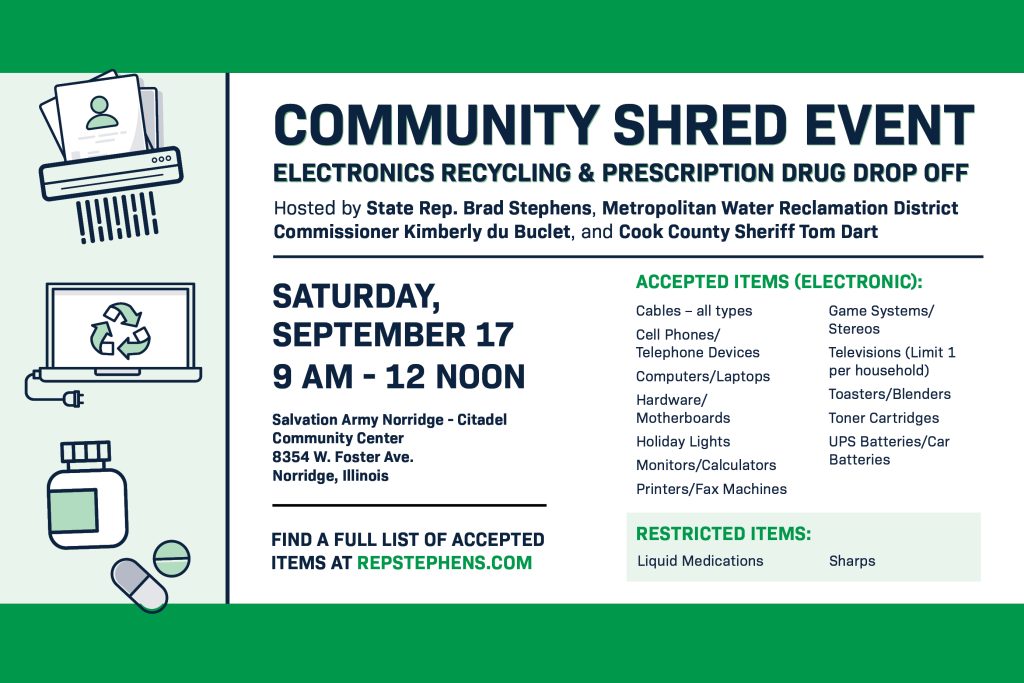 Shred, Prescription Drug Drop Off, & Electronics Recycling Event
This month, I'm hosting a shred event on Saturday, September 17th. Join us at the Salvation Army in Norridge for shredding, electronics recycling, and a prescription drug drop off. We will be open from 9 AM to 12 Noon. Find more information online here.
Rep. Brad Stephens Hosts Drive Thru Flu Shots & COVID-19 Vaccine Booster Shots Event
I'm hosting a Drive Thru Flu Shot and COVID-19 booster shot event in Rosemont at the end of the month! Join us at the Rosemont Theater (5400 N River Rd.) parking lot from 9 AM – 12 PM on Thursday, September 29th. Flu shots, Pfizer booster shots, and Moderna booster shots will be available. Find more information online here.
Many Illinois School Districts Will Refrain from Teaching Controversial New Sex Education Standards
The standards, which are recommended to local schools by the Illinois State Board of Education (ISBE) but not mandatory, are seen by many parents and educators as poorly drawn for talking to children in a non-family context. The National Sex Education Standards were developed outside of Illinois by a coalition of professional panels. Written with an eye towards what the drafters saw as diversity and social equity, the standards include explicit discussions of gender identity and the process of implementing a sex change. Many Illinoisans, including parents, see subjects of this sort as highly inappropriate in the context of talking to children, particularly in a non-family setting such as a classroom.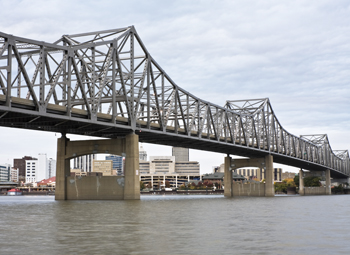 Illinois Department of Transportation Releases Multi-Year Road Plan
IDOT's Multi-Year Improvement Program, which covers fiscal years 2023-2028, is meant to serve as a planning document for the road improvements and other transportation spending to be undertaken by the State of Illinois during this six-year period. Like all such plans, this proposal is subject to change.
Illinois spends billions of dollars on transportation infrastructure annually. In FY23, IDOT expects to spend $3.7 billion, which will be part of the $24.6 billion that will be spent through the entire length of the MYP. These monies are spent to build new roads, expand existing highways, rebuild public ways of all sorts, and to build and rebuild bridges. IDOT plans also include capital spending for railroad crossing safety improvements and carbon reduction initiatives. This includes transportation aid for non-motorized movement corridors such as trails and bike paths. Road and bridge closures and lane closures, especially during the summer construction season, will continue to be a fact of life throughout the term of this planning project. The IDOT MYP was released on Friday, August 12th.
State Announces $15 Million Expansion of Illinois Works Pre-Apprenticeship Program
The Illinois Department of Commerce and Economic Opportunity (DCEO) has announced a $15 million expansion of the Illinois Works Pre-Apprenticeship Program to increase training opportunities, expand the talent pipeline, and boost diversity in the construction industry and building trades. The deadline to apply for the Illinois Works Pre-Apprenticeship Program Notice of Funding Opportunity (NOFO) is September 27, 2022. Additionally, DCEO will be hosting a series of information webinars. Additional information and registration links can be found at illinoisworknet.com.
Illinois Business Update
During the first half of the year, three major firms with headquarters operations located in Illinois—Boeing, Caterpillar, and Citadel—all announced their decision to leave the state. All three firms will move their headquarters to southern states – Boeing to Virginia, Caterpillar to Texas, and Citadel to Florida – which have lower taxes and a perceived pro-business enterprise climate (neither Florida nor Texas charge State individual income taxes against residents). A key insight shared among business analysts, as observed in The Wall Street Journal, is that every departure of this type increases the pressures against those businesses that remain in a high-tax state.
An update on the Chicago casino: after a lengthy selection procedure that was delayed by the 2020-2021 pandemic, Mayor Lightfoot and the Chicago City Council chose Bally's as the preferred applicant for a central-city Chicago casino. The location will have more than double the gaming space of other Illinois-licensed casinos. Bally's now filed an official application with the Illinois Gaming Board for a license to operate 4,000 gaming positions in Chicago. The approval process is expected to take at least a year.
Additionally, CNBC proclaimed North Carolina as "America's Top State for Business." Working within the same rating matrix, CNBC ranked Illinois 19th among the 50 states. Pushing the Prairie State down in the rankings were low marks for its economy (44th of 50) and business friendliness (40th of 50). Illinois scored better on infrastructure (3rd of 50) and education (6th of 50).
Scott's Law Reminder
Additionally, last month, an Illinois State Police trooper was injured and hospitalized in a latest violation of the Move Over/Scott's Law. This was the fifteenth violation of the law on a State Police squad car so far in 2022. The trooper was hospitalized with injuries. ISP urges ALL Illinois motorists to PAY ATTENTION and MOVE OVER when approaching any stationary vehicle on the side of the road. This is intensified for first responders, especially first responder vehicles that have their lights flashing on active duty as was the case in this incident on I-355. Violations of Scott's Law can result in substantial fines and restrictions of driving privileges, and a violation that causes injuries or death is a Class 4 felony (1 to 3 years in State prison).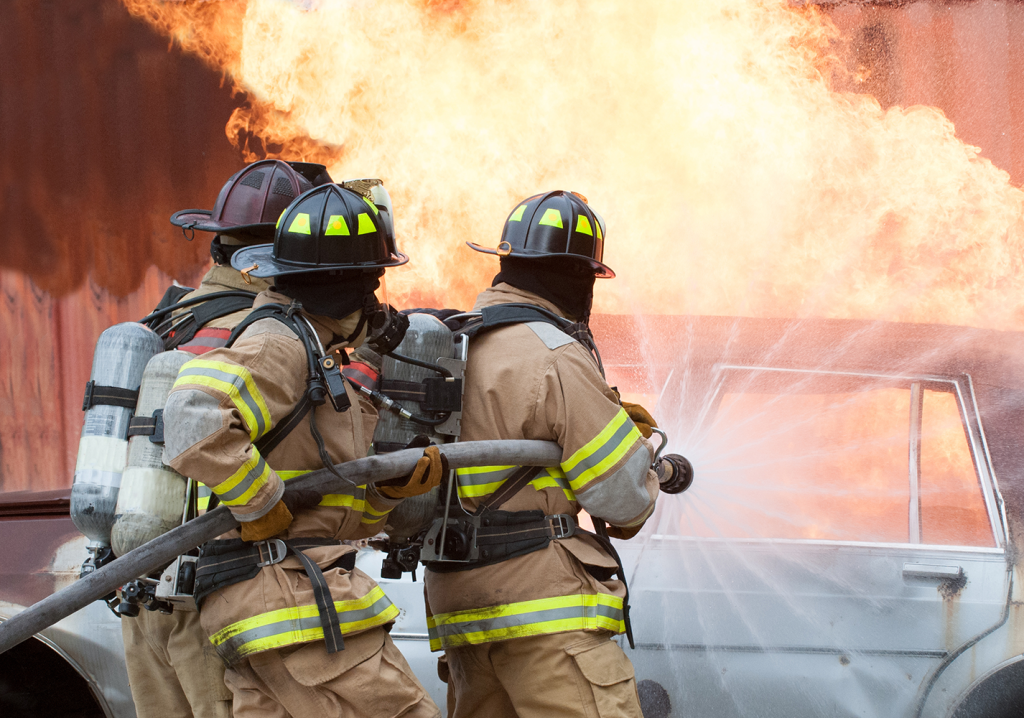 Fire Grant & Loan Opportunities
Applications are now open for the Office of the State Fire Marshal's Small Equipment Grant Program. OSFM will award $15 million to eligible Illinois fire departments and ambulance services for the purchase of small firefighting and ambulance equipment. Additional information including the application can be found here.
Fire departments and protection districts across Illinois can apply for interest free loans for fire trucks through the Illinois Fire Truck Revolving Loan Program. Applications must be electronically submitted or postmarked no later than October 31st, 2022.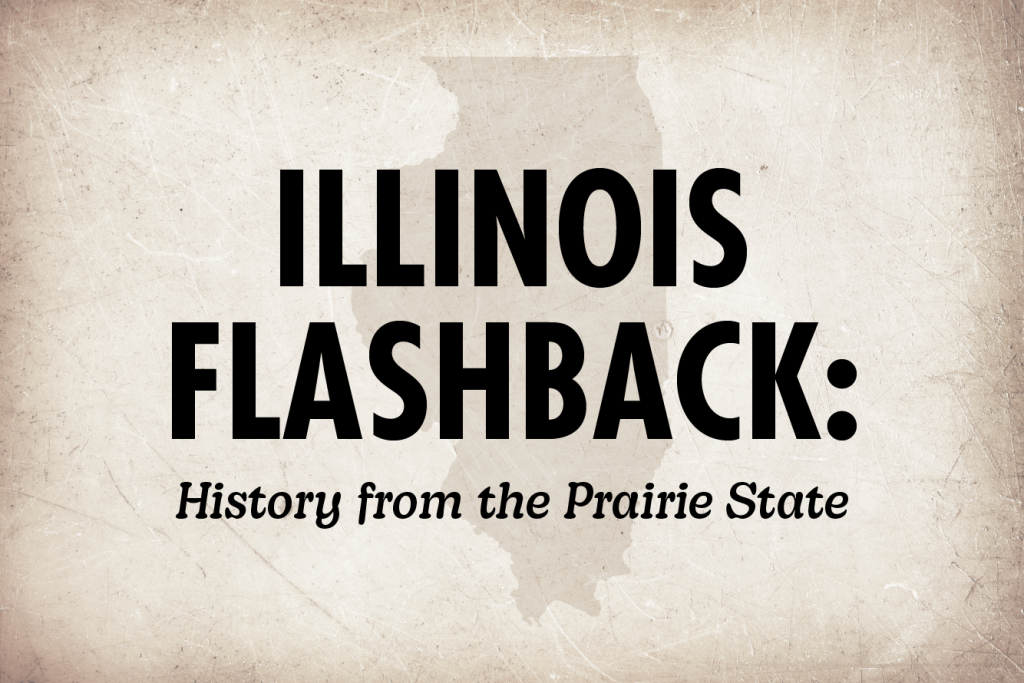 Illinois Flashback: History from the Prairie State
Reversing the flow: Chicago's fast growth brought problems, of course, but city leaders were confident they could solve them. More housing was needed, and more was built. Bridges over the river were needed, and they too were built. Then came the question that stymied those at the helm of the bustling metropolis, and which endangered the lives of the city's residents year after year. What to do with all the waste?
Stay Updated!
Were you forwarded this message? Sign up for my e-newsletter updates by visiting my website here. You can also stay updated on what I'm working on in Springfield and in the 20th District by following me on Facebook @repstephens.