Happy New Year! I hope you had wonderful holiday celebrations and welcomed the New Year with loved ones. We welcomed the 103rd General Assembly this month and I am looking forward to kicking off this new General Assembly with new and old colleagues.
An exciting piece of news for the Chicagoland community is that the NBA MVP award is now the Michael Jordan Trophy, of which Jordan has won five times. This is separate from the Bill Russell NBA Finals MVP Award, an award given separately for performance in the league championship series. Jordan won this award six times, playing shooting guard as a key member of the Bulls' championship dynasty.
You can reach out to my office at any time with your thoughts specifically on legislation and issues in our state by calling (773) 444-0611 or emailing stephens@ilhousegop.org. Have a great month and stay warm!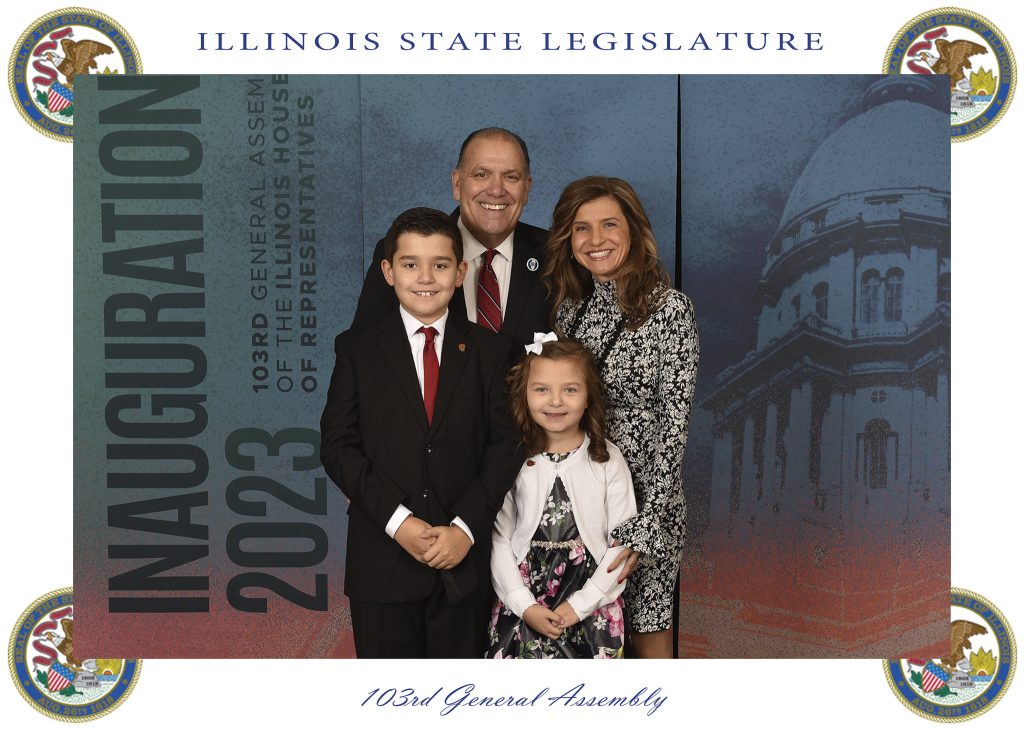 New Year, New General Assembly! – House Leadership Role
The inauguration of the Illinois House of Representatives for the 103rd General Assembly took place last Wednesday at the University of Illinois Springfield. The Illinois House Republican caucus formally elected Rep. Tony McCombie as the new House Republican Leader. McCombie is the first woman to lead either Republicans or Democrats in the Illinois House. McCombie has focused her work in Springfield on job creation, property tax relief, and improved government accountability.
Leader McCombie also hit the ground running by announcing her new leadership team last Thursday, including me as Assistant House Republican Leader. I am joining an accomplished group of lawmakers from across the state: Deputy Republican Leaders Norine Hammond (Macomb) and Ryan Spain (Peoria); Assistant Republican Leaders John Cabello (Machesney Park), C.D. Davidsmeyer (Jacksonville), Jackie Haas (Kankakee), Charlie Meier (Okawville), and Jeff Keicher (Sycamore); and House Republican Floor Leader Patrick Windhorst (Metropolis).
We will focus our efforts on restoring checks and balances in state government and protecting the rights and freedoms of Illinois residents.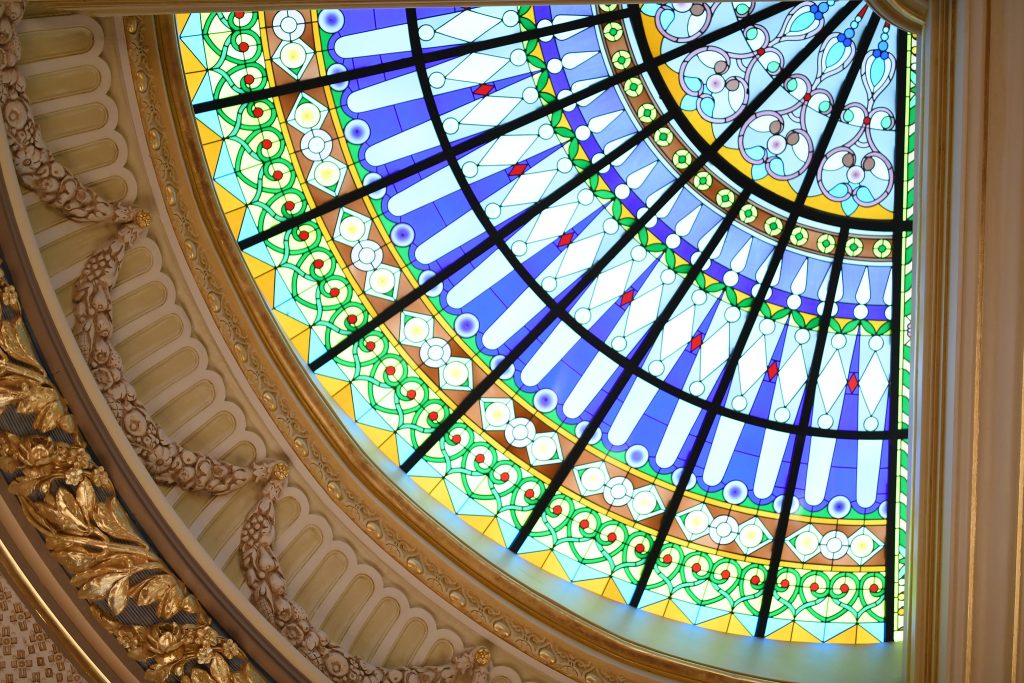 Lame Duck Updates
Lame Duck Update: Assault Style Weapons Ban
Last week, the House also approved a ban of certain assault style weapons in Illinois that was signed into law by Governor Pritzker. While it is obvious the constitutionality of this will be challenged, I cast my vote in favor of this legislation to reflect the wishes of my constituents, who overwhelmingly urged me to support it. We need to work together to continue to find solutions to the unacceptable level of violence we are facing in our communities and state.
Lame Duck Update: Abortion & Gender Therapy Legislation
Also passed during lame duck session was Senate Bill 1534 (HFA 4). This bill allows: non-medical doctors to perform surgical abortions (e.g. physician's assistants, nurse practitioners, midwives), doctors to provide hormonal therapy or surgical gender reassignment surgery without parental involvement or an age limit, and anyone to receive over-the-counter birth control without a prescription from a doctor or pharmacist.
In addition to these provisions, if a doctor loses their license for illegally performing an abortion in another state, they can come to Illinois and get a medical license anyway. It also requires community colleges and universities to make emergency contraception accessible for purchase in at least one vending machine on each campus. It cost caps it at $40 too. Illinois insurance plans will also be required to cover gender affirming medication without age restrictions or parental notification.
Illinois already has the most permissive abortion rights laws in the country. This shows there is no law progressive enough to satisfy the most radical elements of the Democrat party when it comes to abortion expansion.
Lame Duck Update: Legislative Pay Raises
Disgracefully, the self-serving nature of Illinois Democrats knew no bounds during lame duck session. Late on Friday, January 6th night, when few taxpayers would notice, Democrat legislators gave themselves a nearly 17% pay raise.
While inflation is still at record highs, families across the state struggle to make ends meet, and gas bills are through the roof during the winter months, Illinois politicians will be enjoying fatter bank accounts paid for by taxes levied on Illinois families and small businesses.
Rather than lining their own pockets, Illinois Democrats should join Republicans to create lasting tax relief that will keep more money in family budgets and help our small businesses grow so we can keep up with neighboring states. Illinoisans deserve better from their government.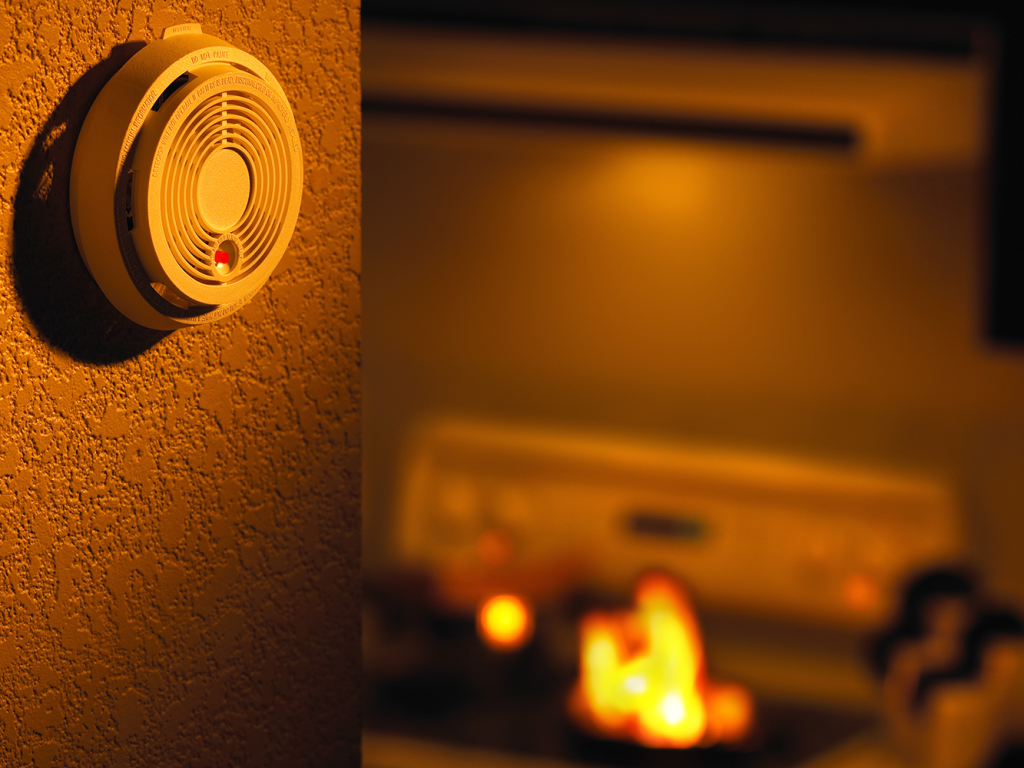 New Smoke Detector Law
Illinois law requires all households to have working smoke detectors, but in many cases, one is installed then stops working when the battery runs out. Now, a new law will require all households have smoke detectors with sealed 10-year batteries. A spokesperson for the Illinois Firefighters Association says most Illinois homes built after 1988 already have compliant smoke alarms, however, even long-life battery alarms go dead after a long lifespan and must be replaced. Many older smoke alarms with easily detachable batteries are the old-fashioned, non-complaint kind.
General Assembly Approves Bill to Force Pension Funds to Divest Investments in Russia
The measure targets financial assets that are invested in bonds issued by, or firms that are based in, Russia or Belarus and is a response to the attack by Russian armed forces on the neighboring country of Ukraine in February. It also commences an investigation into the extent of possible third-party Russian involvement in the Illinois economy, including Illinois real estate. This follows rumors that Russian "oligarchs" may have moved some of money into global real estate. The financial sanctions bill passed the House unanimously during the recent veto session.
As the 20th District is home to many Ukrainian Americans, my heart continues to go out to those who are suffering during this time of war in Ukraine and especially for individuals with family in Eastern Europe. Let's continue to pray and hope for peace in Ukraine.
Two Motor Fuel Gas Tax Increases & Minimum Wage Hike
The state of Illinois charges one of the highest motor fuel tax packages in the U.S., with an automatic step-up imposed on the Illinois motor fuel tax schedule.
Recognizing the soaring price of motor fuel and need to provide a small relief to Illinois drivers, the General Assembly took action last spring to postpone the July 1st, 2022 step-up for six months. The cost of this was 3.1 cents per gallon of non-diesel motor fuel and the postponed price hike showed up on New Year's Day, making two motor fuel gas tax hikes in 2023.
Additionally, the Illinois statewide minimum wage for workers who do not also collect tips was $12/hour. It is now $13/hour. This is a step increase as part of a staircase of increases enacted by a partisan General Assembly majority in 2019. Further increases will generate a statewide $15/hour minimum wage in calendar year 2025. In some cases, increasing the minimum wage may make it more difficult for young or disadvantaged persons to successfully enter the Illinois workforce.
REAL ID Deadline Extended Again
In the future, everyone who wants to enter a federal secured space will be required to have a state ID card issued and printed under the strict guidelines set out by the federal REAL ID identification law. The U.S. Department of Homeland Security has extended the REAL ID deadline for an additional two years to May 3rd, 2025.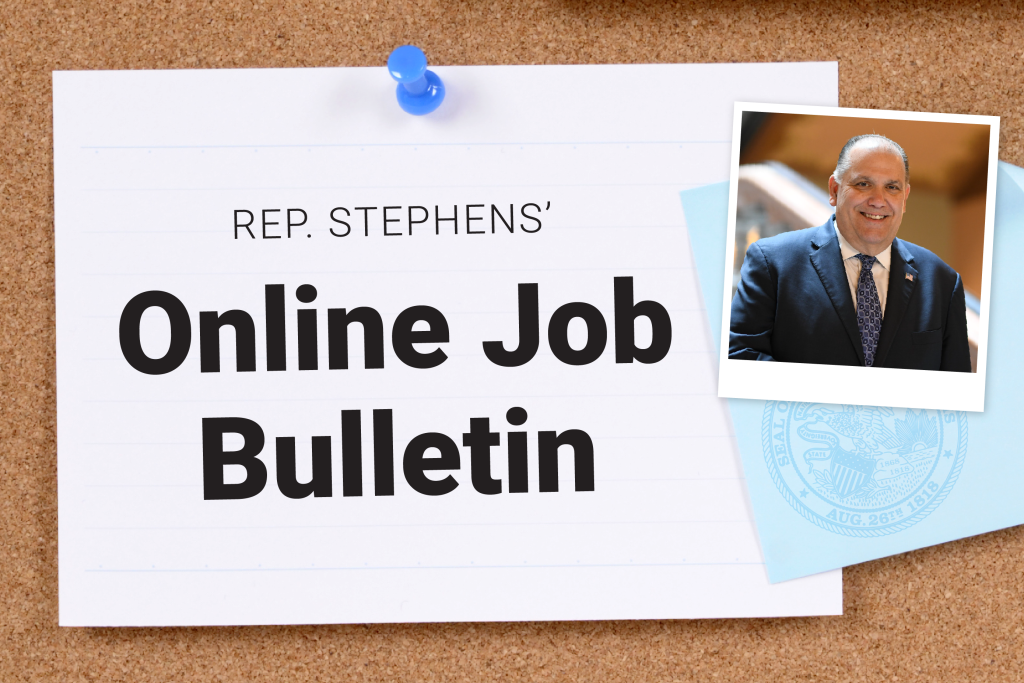 Rep. Stephens Online Job Bulletin
On my website, I have an online job bulletin open to prospective employers in or around the 20th District and 20th District job seekers. You can find this on my website at RepStephens.com.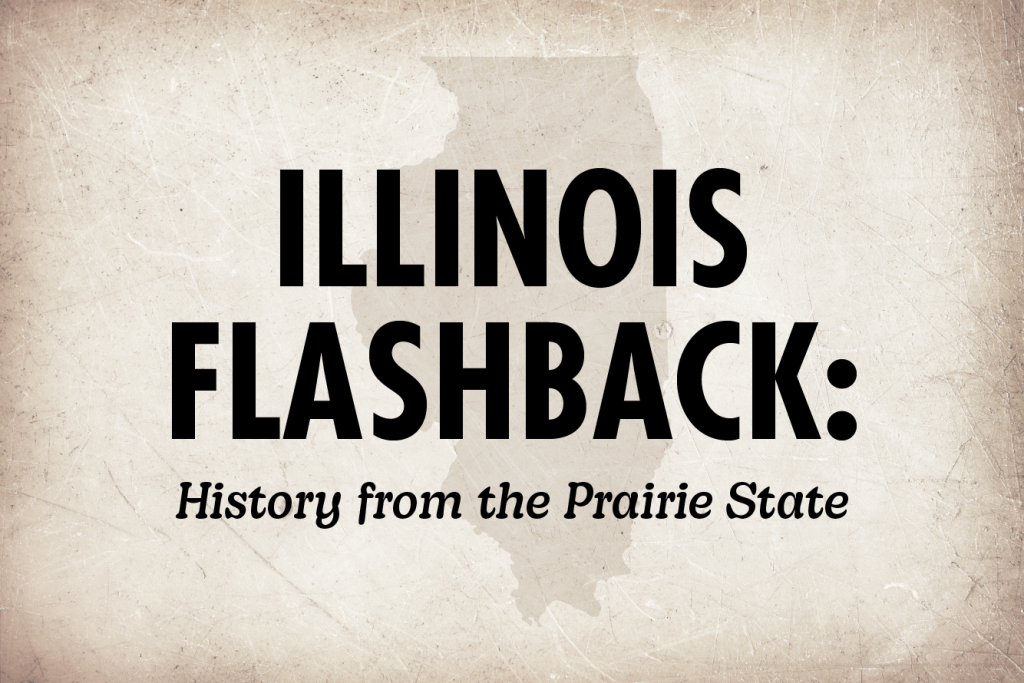 Illinois Flashback: History from the Prairie State
The Six Capitols of Illinois: When the Illinois General Assembly is in session, Representatives and Senators make their way to the Illinois State Capitol building at the corner of 2nd and Monroe in Springfield. But they haven't always met there.
Stay Updated!
Were you forwarded this message? Sign up for my e-newsletter updates by visiting my website here. You can also stay updated on what I'm working on in Springfield and in the 20th District by following me on Facebook @repstephens.