33-year-old CeeCee Lyles was one of seven members on the flight crew aboard United Airlines Flight 93, which took off from Newark heading to San Francisco, but then headed towards Washington D.C. She had previously fulfilled her lifelong dream to become a flight attendant that January. She previously served as a patrol officer and detective. In a message on her husband's answering machine from the hijacked plane, she relayed:
"They've hijacked the plane, I'm trying to be calm. We're turned around, and I've heard that there's planes that's been, been flown into the World Trade Center. I hope to be able to see your face again baby. I love you."
In a second call where she connected with her husband, she mentioned she and the other passengers were planning to take back control of the plane, including throwing boiling water at the hijackers. She and her husband said a prayer together and she ended the call by saying, "We're getting ready to do it now. It's happening!"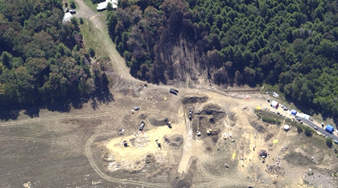 Her actions likely saved the lives of others on the ground and her ability to remain calm was a tremendous display of heroism and courage.
Image from the FBI