In summer of 2001, Victor Saracini and his family rented a beach house in New Jersey. He and his daughter, Brielle Saracini, spent the weekend riding his motorcycle to Atlantic City, walking the beach, picking up mussels, and playing songs on the guitar.
Victor Saracini was the Captain of United Airlines Flight 175, which was the hijacked plane that went into the South Tower. According to the 9/11 Commission Report, a flight attendant reported he and First Officer Michael Horrocks were killed during the hijacking.
His daughter, Brielle, was 10 years old and in fifth grade in her hometown of Yardley, Pennsylvania. She was called down to the principal's office as classmates were picked up by parents who heard about the attacks. Her teacher took her and her best friend to explain what happened. Finding comfort in baseball games after 9/11, her dream of meeting Derek Jeter came true when Jeter invited the Saarcinis to be his guests at Yankee Stadium in late September.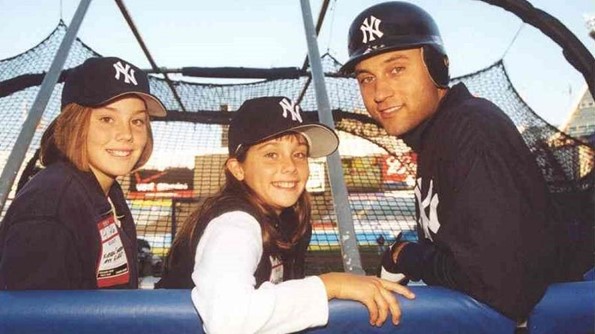 During Brielle's wedding, she said, "The biggest takeaway from 9/11 for me was that you might be able to break down steel and structure, but you can never destroy love."
Image from the 9/11 Memorial & Museum