9/11 Hero Stories Project
"You can be sure that the American spirit will prevail over this tragedy" – Colin Powell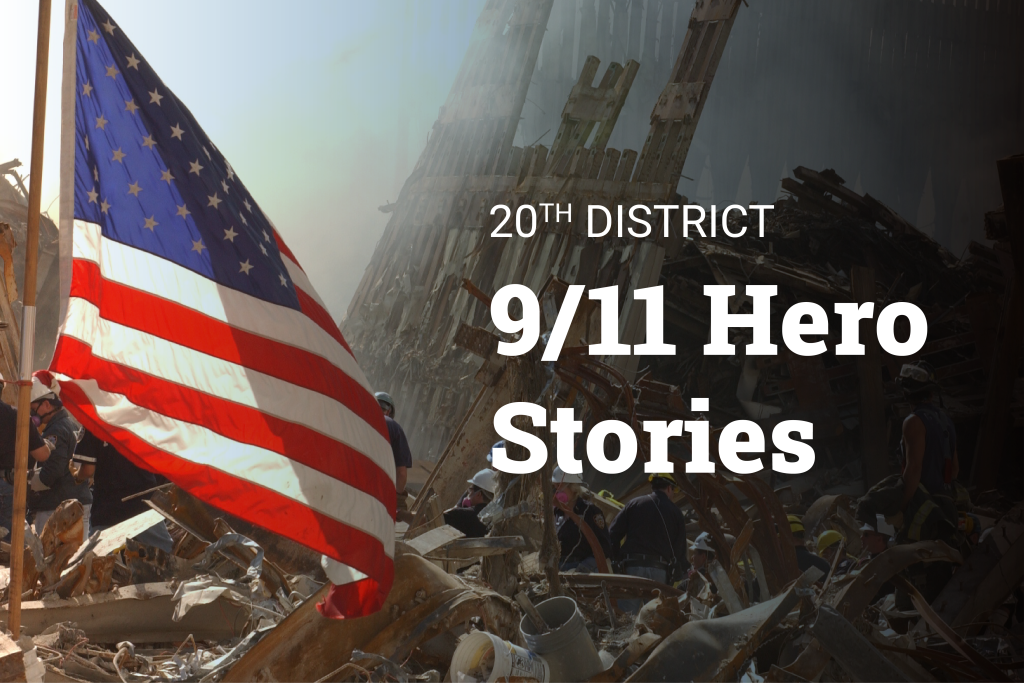 Next month, we will recognize the 21st memorial of September 11, 2001. For many of us, this day lives in our memories as vividly as it felt two decades ago. While we reflect on the tragedy of that day, we also think about the heroes of that day. The firefighters, paramedics, police officers, and good Samaritans in the World Trade Center, the Pentagon, and Shanksville who ran towards danger in a time when their fellow Americans needed them most.
Heroes like flight attendant Betty Ong on American Airlines Flight 11, who placed a call to the reservation desk, reported "I think we are getting hijacked," and communicated critical information from her fellow flight attendants until the plane crashed into the North Tower.
Heroes like FDNY Chief Joseph Pfeifer who was the first chief to arrive to the World Trade Center and documented his first-hand experience in a National Geographic documentary, including losing his brother who was in Engine 33 and went up the North Tower.
Heroes like Jim Maloney, who volunteered with other courageous Chicago cops and firefighters to help look for victims, now suffering with medical problems that he believes that breathing talcum-like dust in Lower Manhattan caused.
As the generation born after 9/11 enters their twenties, it's so important to share these stories so each year, we remember and recognize this day and the heroes that emerged like the light from the dust to help people in need. These stories must continue to future generations to ensure we never forget.
This is why I am launching the 20th District 9/11 Hero Stories project. I will publish in the week leading up to the anniversary of 9/11 your stories about where you were that day. I invite first responders, volunteers, and anyone else who wants to share their story to tell us where you were that day, what you felt, the heroism you saw in person or on TV or in the paper, and how you think about it twenty years later.
Each story that is submitted will be published on my website and Facebook page with your first name and hometown. You can share as much or as little as you would like, if you would like to submit a story. You can share it in written form, as an audio file, or a video documenting your experience. Please submit your story below or you can send it in e-mail format to stephens@ilhousegop.org. You will be notified via email before your story is published the week leading up to September 11th.
Thank you to all considering submitting your story and to all of our first responders and armed forces.
Click the button below to share your stories:
"Even in horror there is beauty to be seen, even in trauma there is strength to be gained, and at the heart of every defeat is the seed of a future victory." – Peggy Noonan