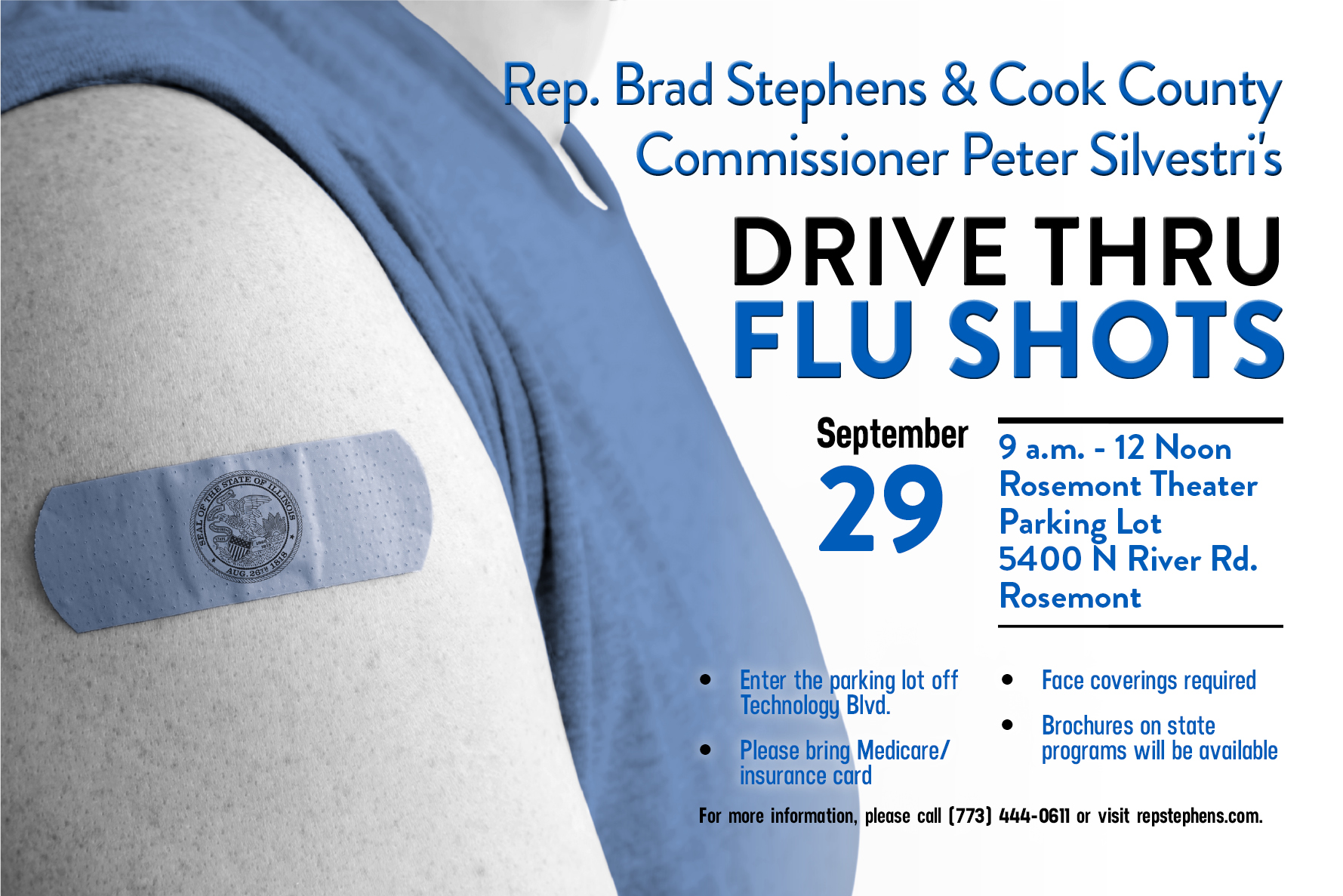 State Representative Brad Stephens and Cook County Commissioner Peter Silvestri are hosting a Drive Thru Flu Shot and COVID-19 mobile vaccination clinic event in Rosemont this September.
WHAT: Rep. Brad Stephens & Cook County Commissioner Peter Silvestri's Drive Thru Flu Shots & Mobile COVID-19 Vaccination Clinic
WHERE: Rosemont Theater parking lot (5400 N River Rd., Rosemont)
WHEN: Wednesday, September 29th, 9:00 a.m. to 12 Noon
Participants can enter the parking lot off Technology Boulevard and are asked to please bring their Medicare/insurance cards.
The Cook County Department of Public Health will provide the Moderna, Pfizer, and Johnson & Johnson COVID-19 vaccines for free with their mobile vaccination clinic at this event as well.
Face coverings are required and brochures on state programs will be available.
Constituent questions are always welcome by calling (773) 444-0611 or emailing stephens@ilhousegop.org.