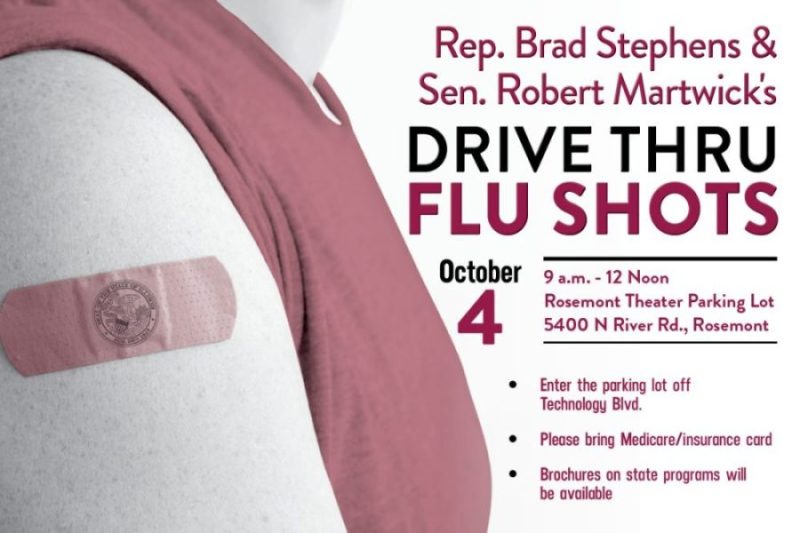 State Representative Brad Stephens and State Senator Robert Martwick are hosting a Drive Thru Flu Shot event in Rosemont this October.
WHAT: Rep. Brad Stephens & State Senator Robert Martwick's Drive Thru Flu Shots
WHERE: Rosemont Theater parking lot (5400 N. River Rd., Rosemont)
WHEN: Wednesday, October 4th, 9:00 a.m. to Noon
Participants can enter the parking lot off Technology Boulevard and are asked to please bring their Medicare/insurance cards.
Constituent questions are always welcome by calling (773) 444-0611 or emailing stephens@ilhousegop.org.