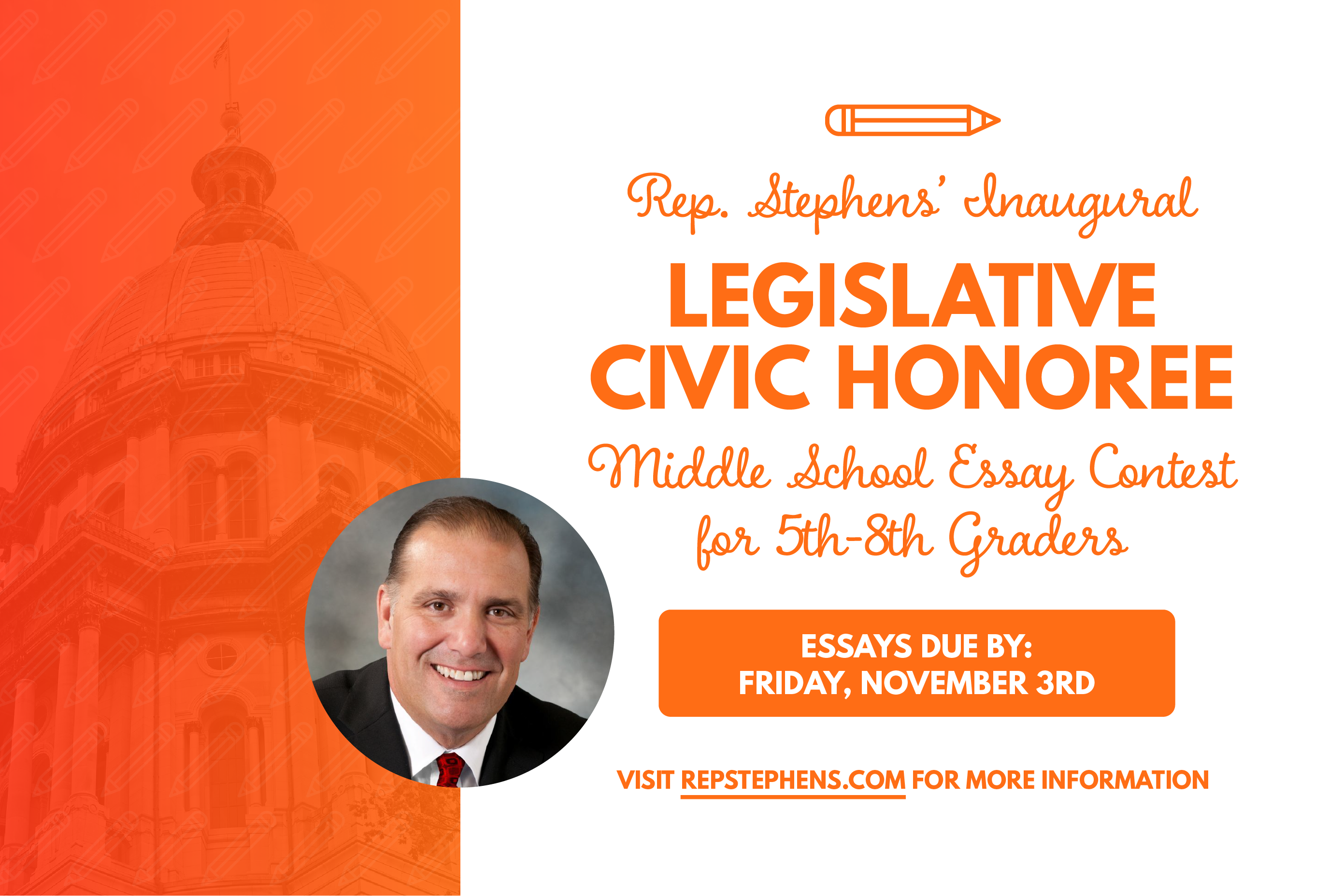 This fall, State Rep. Brad Stephens is hosting an Inaugural 20th District Middle School Essay Contest. This contest is open to 5th through 8th graders, where one individual per grade will be selected as the 2023 20th District Legislative Civic Honoree.
All 2023 Legislative Civic Honorees will be recognized in a later dinner with Rep. Stephens and their families. There, they will receive their certificate and recognition from Rep. Stephens. Rep. Stephens will also announce the winners during fall veto session with the House of Representatives on the House floor.
Applicants can submit essays based on one of the following topics:
If you were to introduce a bill, what would it do?
Who is an Illinois elected official, past or present, you admire?
If you were to build a museum, what would it feature?
If you were to build a political party around an issue, how would you organize it?
What was a trip to the museum that changed you?
If you have visited Springfield or Washington D.C., what was your favorite part?
Essays are due by Friday, November 3rd.
They can be submitted in the mail to Rep. Stephens' Chicago district office at 5515 N. East River Rd., Chicago, 60656. They can also be sent to stephens@ilhousegop.org and MUST contain the subject line: "Rep. Stephens 2023 Legislative Civic Honorees Essay Submission." With your submission, please include your name, address, school, and grade. Only one submission will be accepted per person.
Please feel free to call (773) 444-0611 or email stephens@ilhousegop.org with questions on this contest.