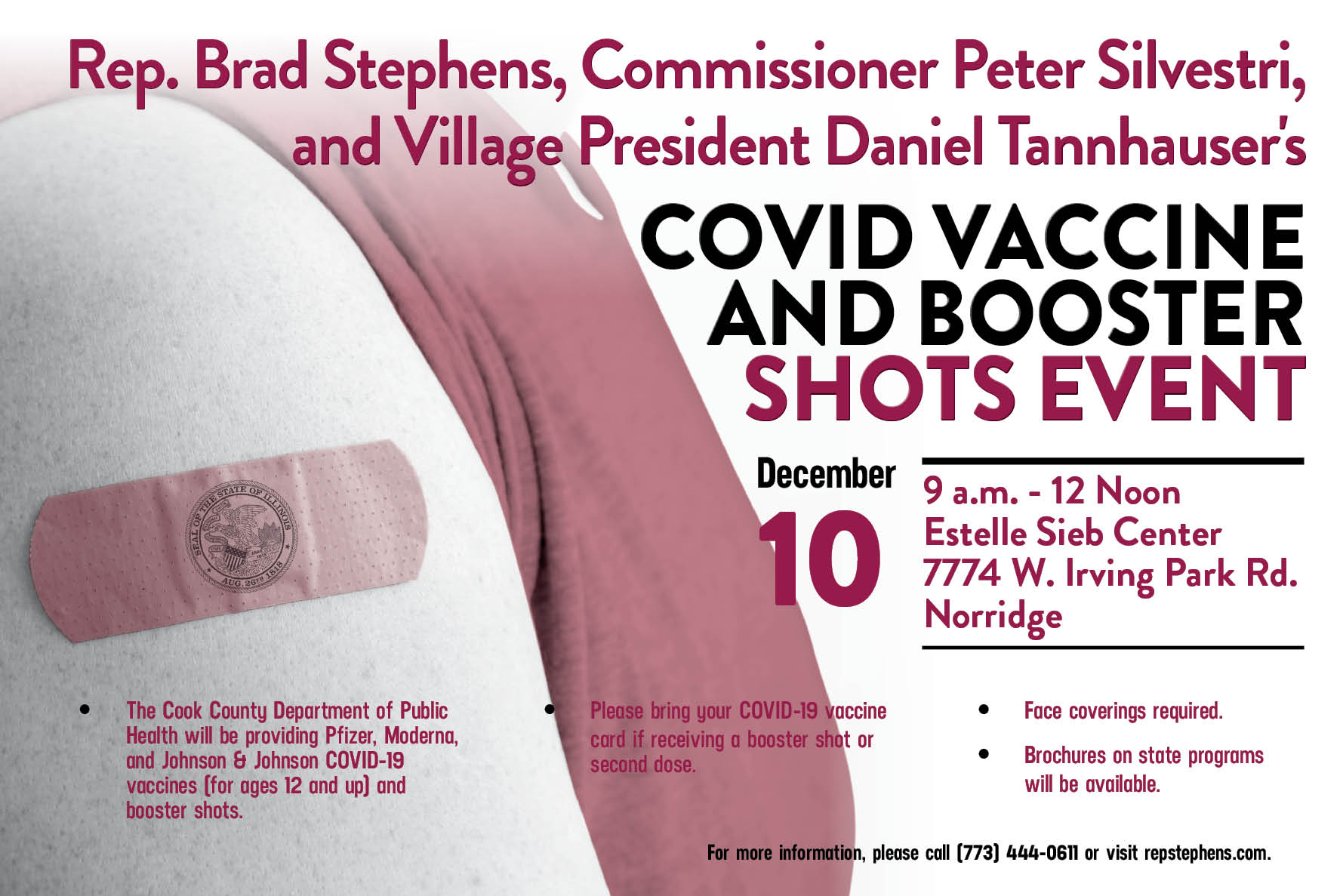 In December, State Rep. Brad Stephens, Cook County Commissioner Peter Silvestri, and Norridge Village President Daniel Tannhauser are hosting a COVID Vaccine and Booster Shots Event. They invite residents to join them on Friday, December 10th from 9:00 a.m. to Noon at the Estelle Sieb Center (7774 W. Irving Park Rd., Norridge).
The Cook County Department of Public Health will be providing Pfizer, Moderna, and Johnson & Johnson COVID-19 vaccines and booster shots. Vaccines will be available for individuals ages 12 and up. Those receiving a booster shot or second dose are asked to please bring their vaccine cards.
Face coverings are required at this event and brochures on state programs will be available.
WHAT: Rep. Stephens, Commissioner Silvestri, and Village President Tannhauser to Host COVID Vaccine and Booster Shots Event
WHEN: Friday, December 10th, 2021; 9:00 a.m. – Noon
WHERE: Estelle Sieb Center (7774 W. Irving Park Rd., Norridge)