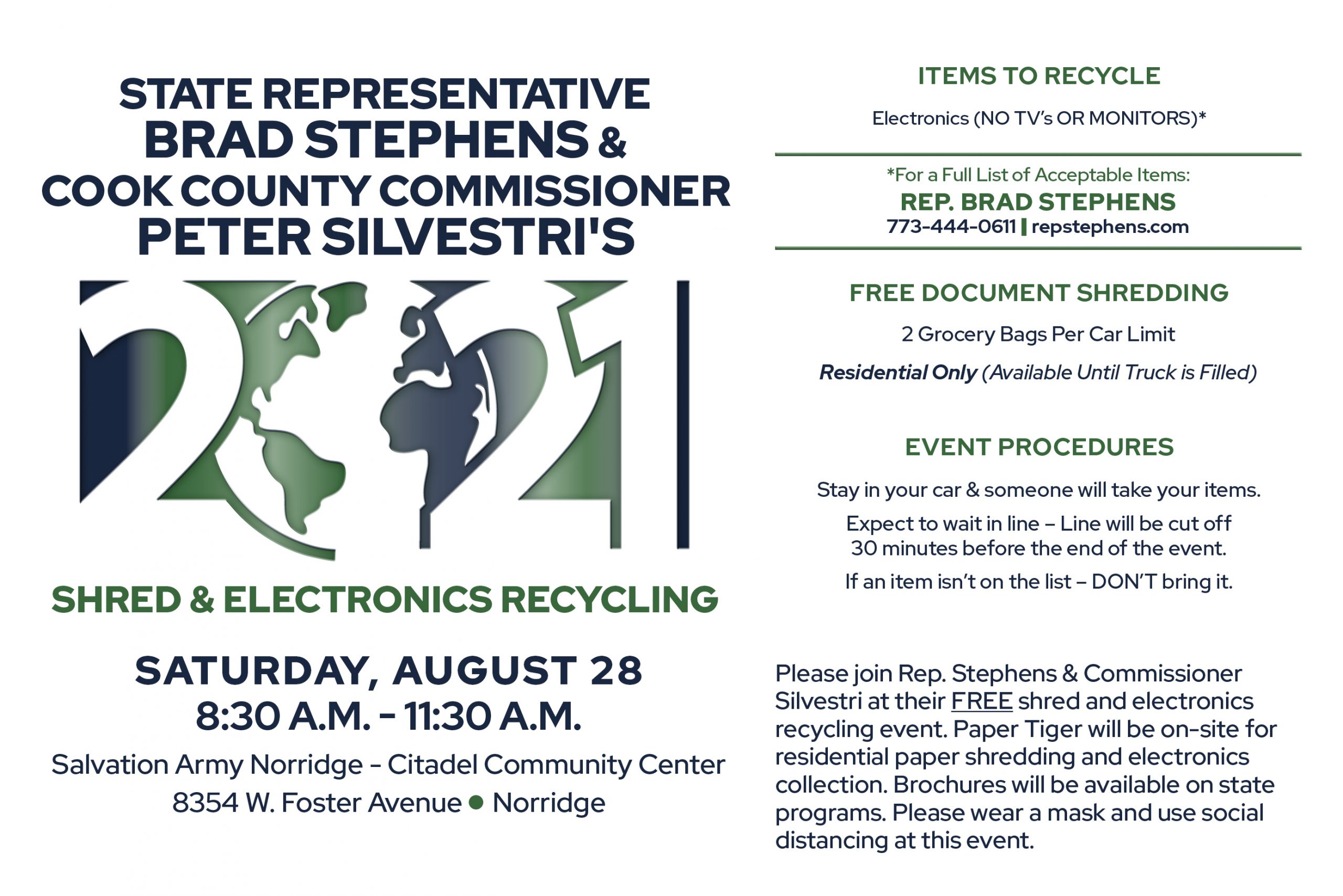 State Representative Brad Stephens and Cook County Commissioner Peter Silvestri are hosting a free residential paper shredding and electronics recycling event in Norridge.
What: Shred & Electronics Recycling Event
Where: Salvation Army Norridge Citadel Community Center (8354 W Foster Ave.)
When: Saturday, August 28th, 8:30 a.m. – 11:30 a.m.
Paper Tiger will be on-site for residential paper shredding and electronics collection. Participating residents must stay in their car and someone will be there to take their items. Expect to wait in line; the line will also be cut off 30 minutes before the end of the event (11:00 a.m.). If an item is not on the list below, please do not bring it.
Free document shredding will be available with a limit of 2 grocery bags per car. This is residential only and will be available until the truck is full.
Brochures will be available on state programs. Please wear a mask and use social distancing at this event.
Acceptable electronics are as follow:
Cable boxes
Cell phones
Computers
Copiers
DVD players
Faxes
iPods
Keyboards
Laptops
Monitors
MP3s
PDAs
Printers
Scanners
Servers
Stereos
Typewriters
VCR's
Video game consoles
NO TV's or MONITORS