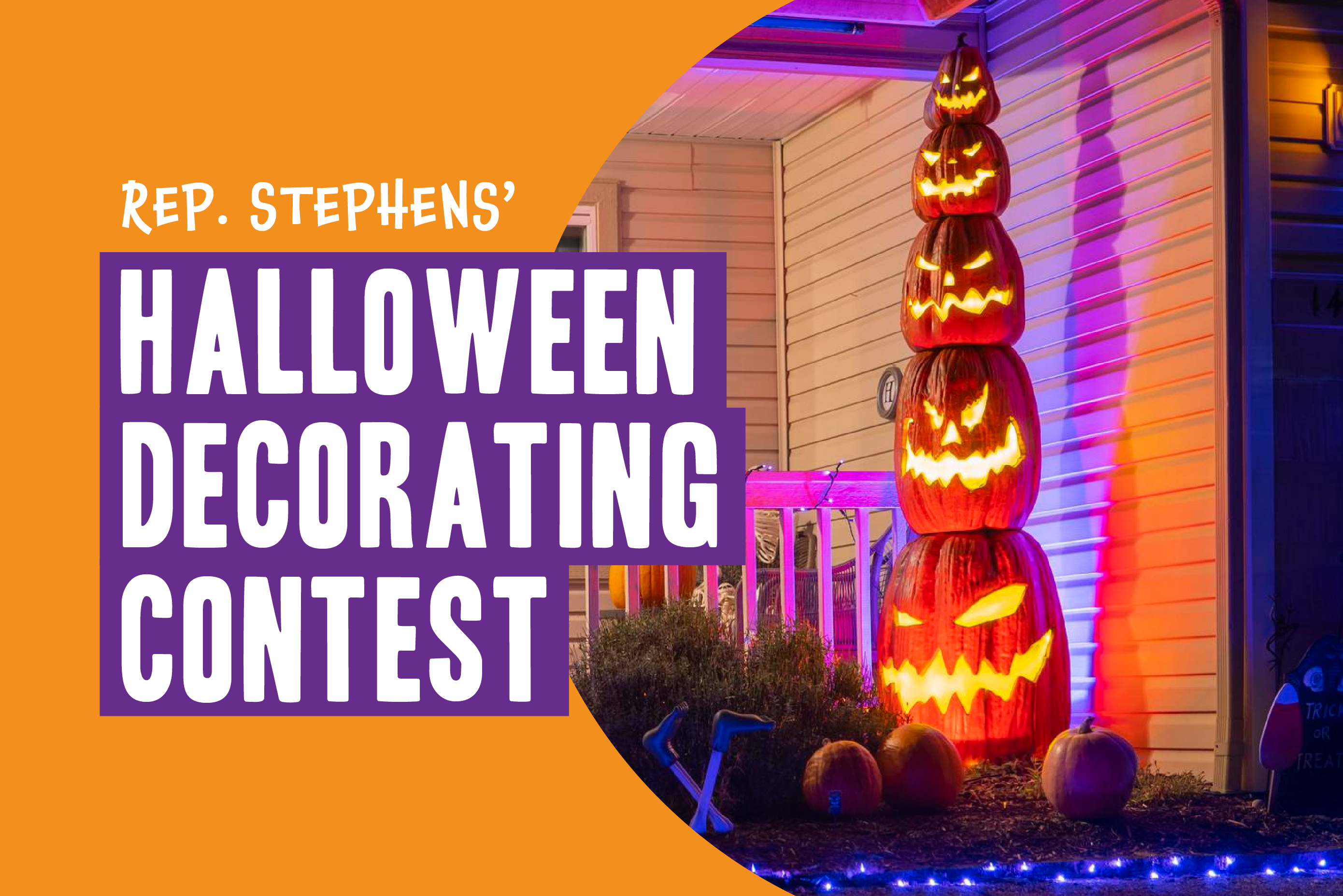 This October, Rep. Brad Stephens is hosting a decorating contest for 20th District constituents who are decorating their homes for Halloween! While constituents may be out and decorating their homes for Halloween or have had the skeletons and cobwebs up since Labor Day, they are invited to take a photo of their outdoor or indoor decorations and submit them to Rep. Stephens to choose the winners!
There will be different categories to compete in:
Best Overall
Best Pumpkin Carvings
Best Inflatables and/or Light Display
Most Original
Best Theme
Because this is a neighborhood competition that neighbors will see, no gore or adult themes will be considered in this contest. Please be mindful that neighbors and children will also be seeing this and decorate accordingly!
Only 20th District constituents may enter this contest, and to see if you live in the 20th District, you can visit here.
Submissions may be made by clicking the link below:
Submissions are due by Friday, October 27th so winners can be announced on Halloween! Winners for each category will win a gift card to an area restaurant. Constituents with questions on this contest can feel free to call (773) 444-0611.
Best of luck and happy Halloween!