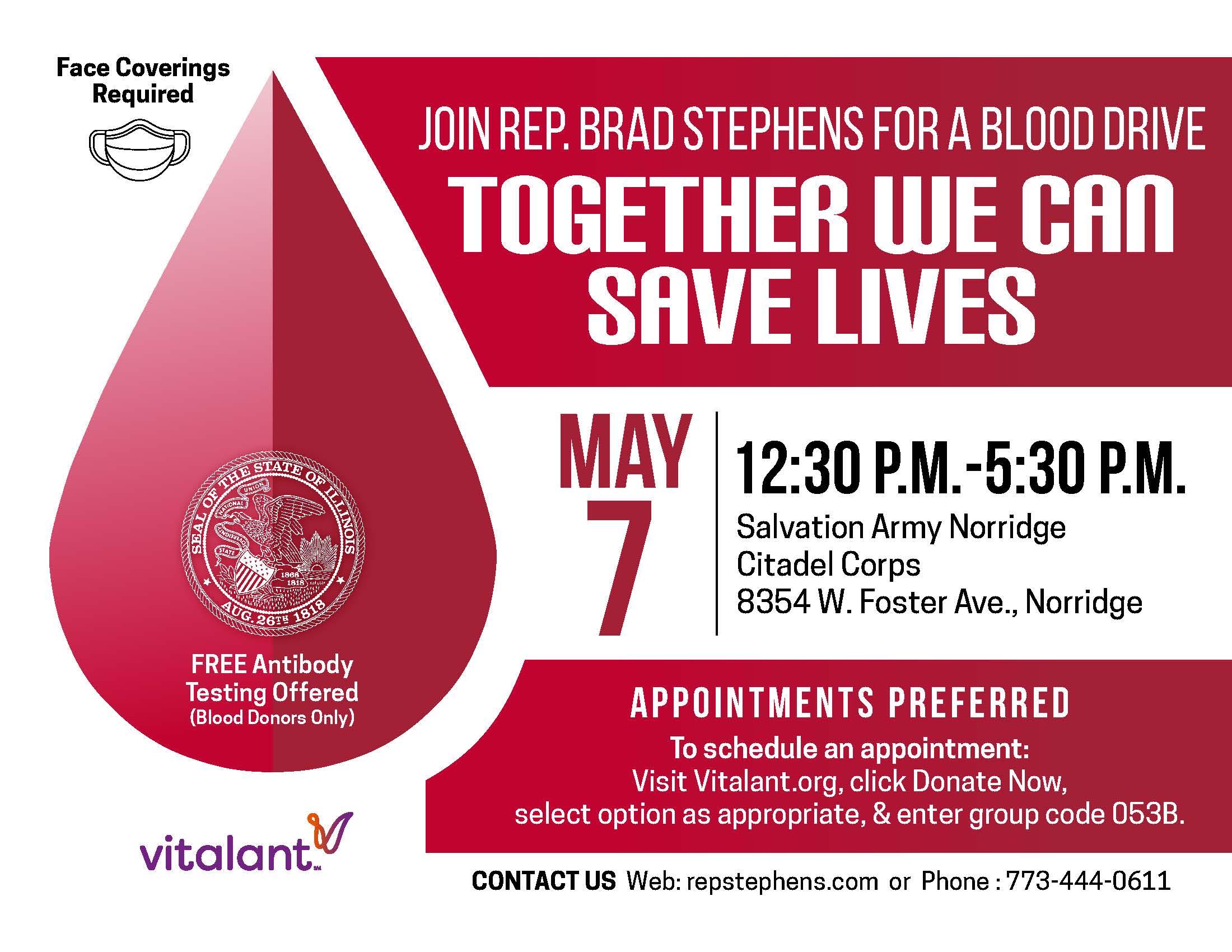 State Representative Brad Stephens (R-Rosemont) is hosting a blood drive in Norridge this May. The event will take place on Friday, May 7th from 12:30 p.m. to 5:30 p.m. at the Salvation Army Norridge Citadel Corps (8354 W Foster Ave.).
"Following our prior success at the February blood drive, I'm looking forward to hosting another opportunity for residents to donate blood in Norridge next month," said Rep. Stephens. "Blood donations are urgently needed now and we need the generosity of blood donors to give this life-giving gift. Every blood donation can save up to three lives in our communities—that impact is phenomenal."
Appointments are preferred and face coverings will be required. Free COVID-19 antibody testing is also available to all donors, with results confidentially delivered two weeks later.
To make an appointment, please visit Vitalant.org, click "Donate Now," select option as appropriate, and enter group code 053B at the bottom of your screen.
Constituent questions are always welcome by calling Rep. Stephens' office at (773) 444-0611 or emailing stephens@ilhousegop.org.