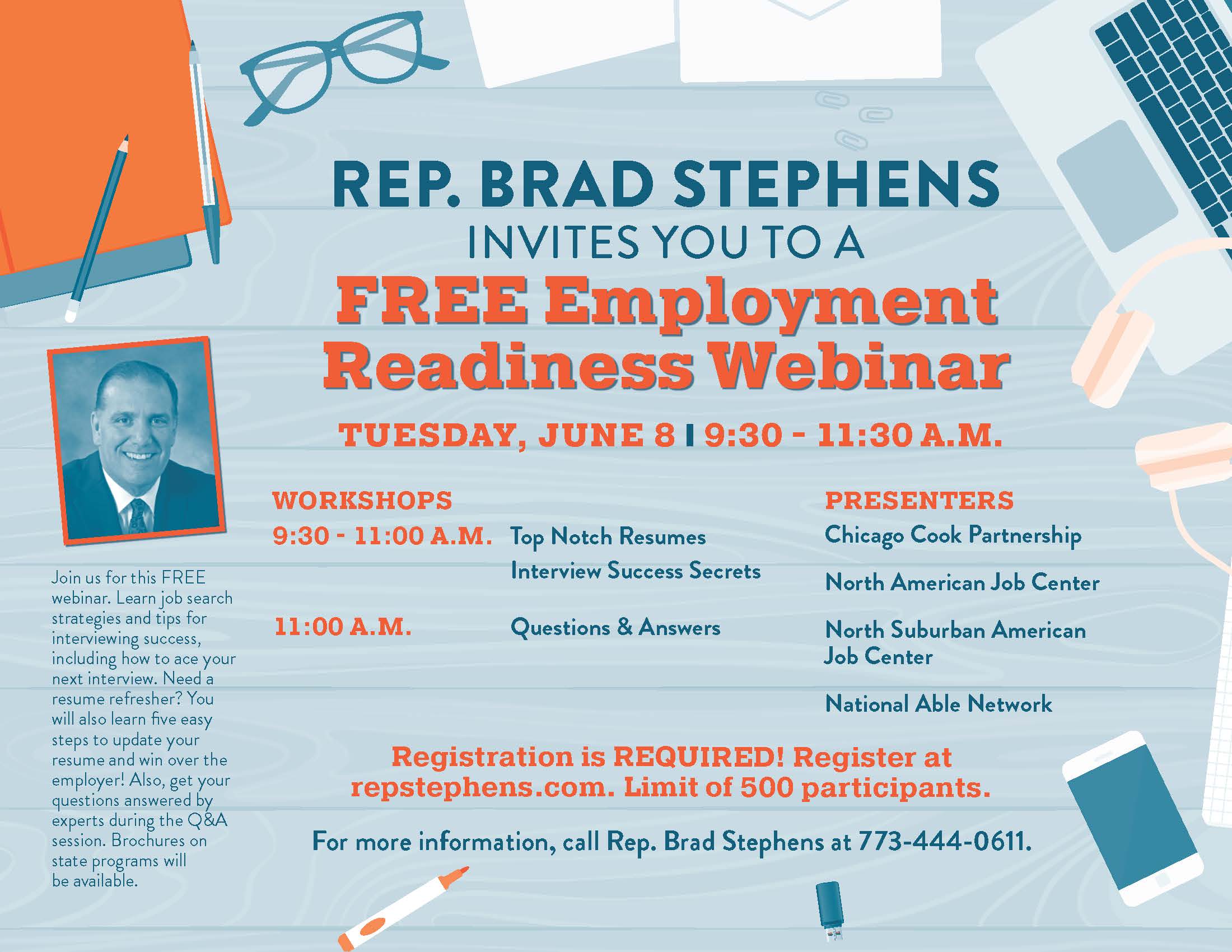 State Representative Brad Stephens is hosting a FREE Employment Readiness Webinar this summer! Join Rep. Stephens on Tuesday, June 8th from 9:30 a.m. to 11:30 a.m. online to hear from a panel of presenters and participate in workshops.
Topics like job search strategies and tips for interviewing success will be covered and the event will include a Q&A session featuring experts. Rep. Stephens will be joined by the Chicago Cook Partnership, the North American Job Center, the North Suburban American Job Center, and the National Able Network.
Registration is required and the event is limited to 500 participants. Those interested can click here to register. For additional information, you can call Rep. Stephens' office at (773) 444-0611.
REGISTER TODAY: https://hrs-ilga-gov.zoom.us/webinar/register/WN_b10n66eNTkytEf4VAeSJPw