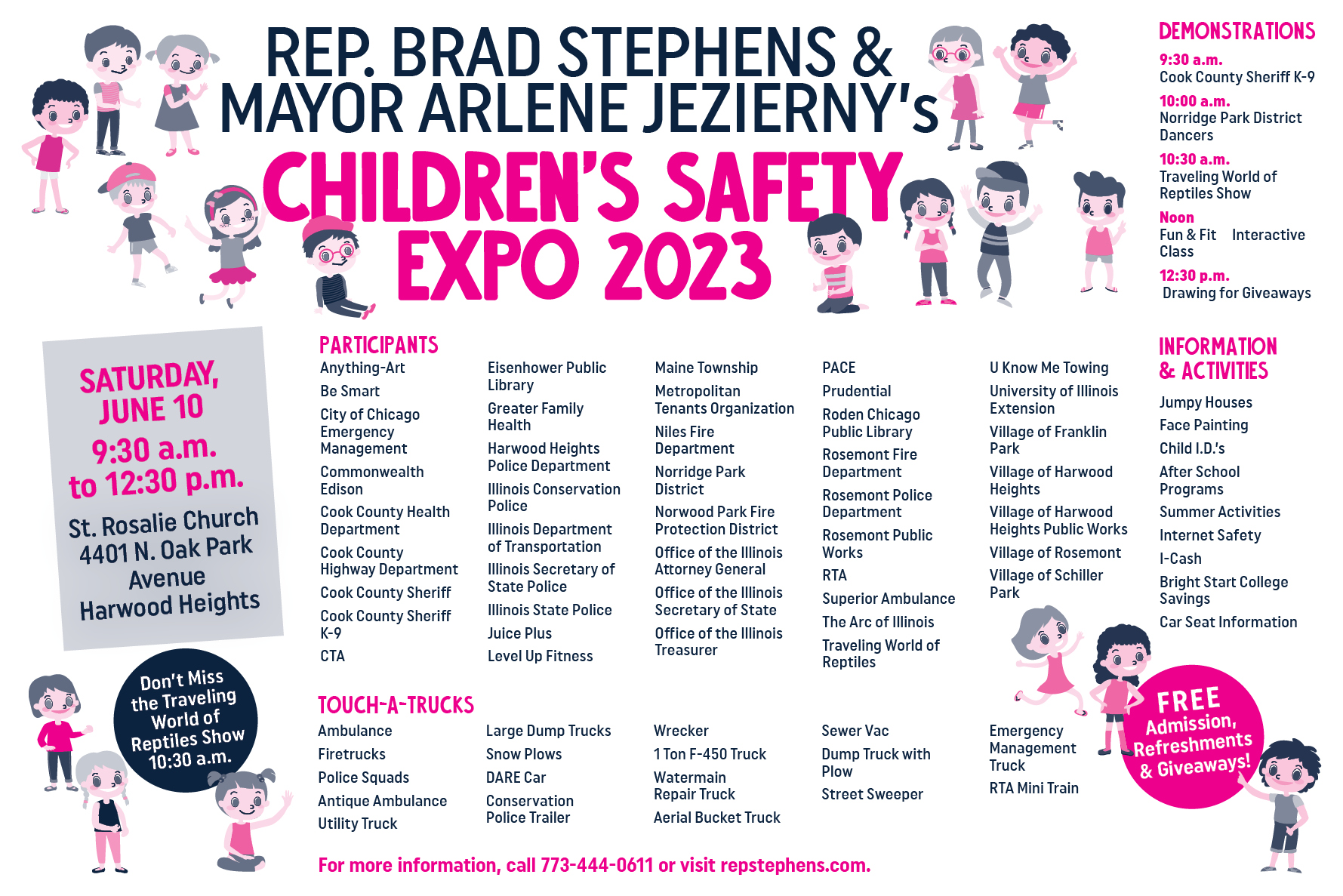 Join State Representative Brad Stephens and Harwood Heights Mayor Arlene Jezierny at St. Rosalie Church for their Children's Safety Expo 2023. Admission, refreshments, and giveaways are FREE and it will include over 40 participants, 18 touch-a-trucks, and a reptile show!
For additional information, please feel free to email stephens@ilhousegop.org or call (773) 444-0611. Rep. Stephens looks forward to seeing you there!
WHAT: Rep. Brad Stephens & Mayor Arlene Jezierny Children's Safety Expo 2023
WHEN: Saturday, June 10th, 9:30 a.m. to 12:30 p.m.
WHERE: St. Rosalie Church (4401 N. Oak Park Ave., Harwood Heights)