I hope this message finds you well and you had a happy Thanksgiving! I am writing to provide a legislative update from my office for the month of November. I am looking forward to celebrating these joyful upcoming weeks and returning to Springfield in January for session.
Our 2022 Spring Legislative Session begins Tuesday, January 4th, 2022 and will adjourn on Friday, April 8th, 2022. I will be providing updates from Springfield and on legislation moving in the General Assembly. To find legislation I introduced, you can visit online here.
Until then, you are welcome to call or email my district office at (773) 444-0611 or stephens@ilhousegop.org.
I wish you all happy holiday celebrations and a wonderful new year! Stay safe, healthy, and well.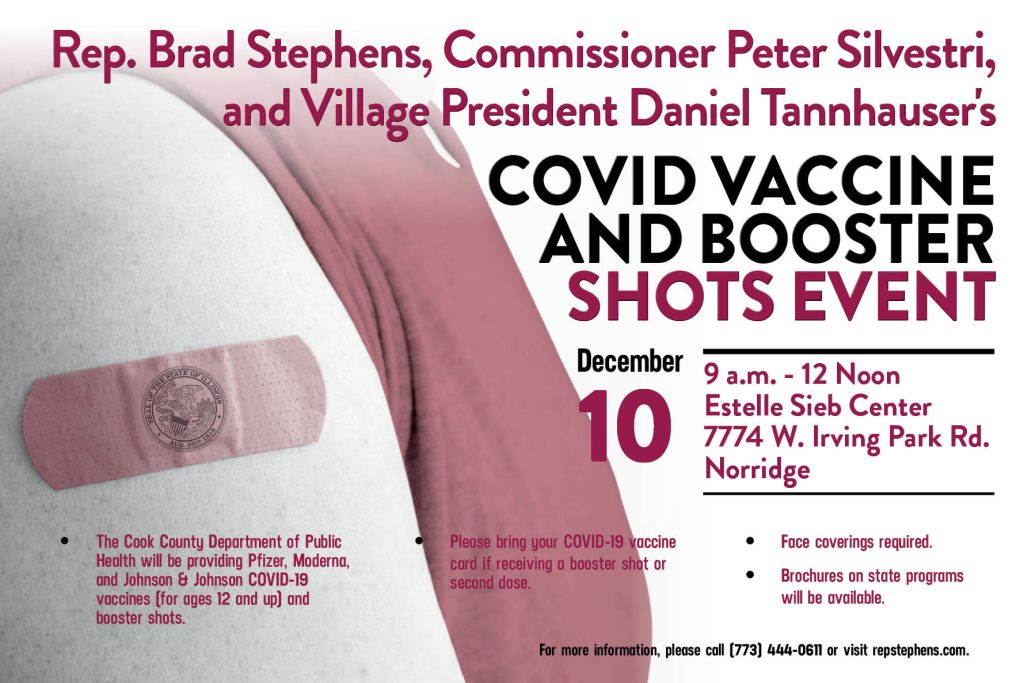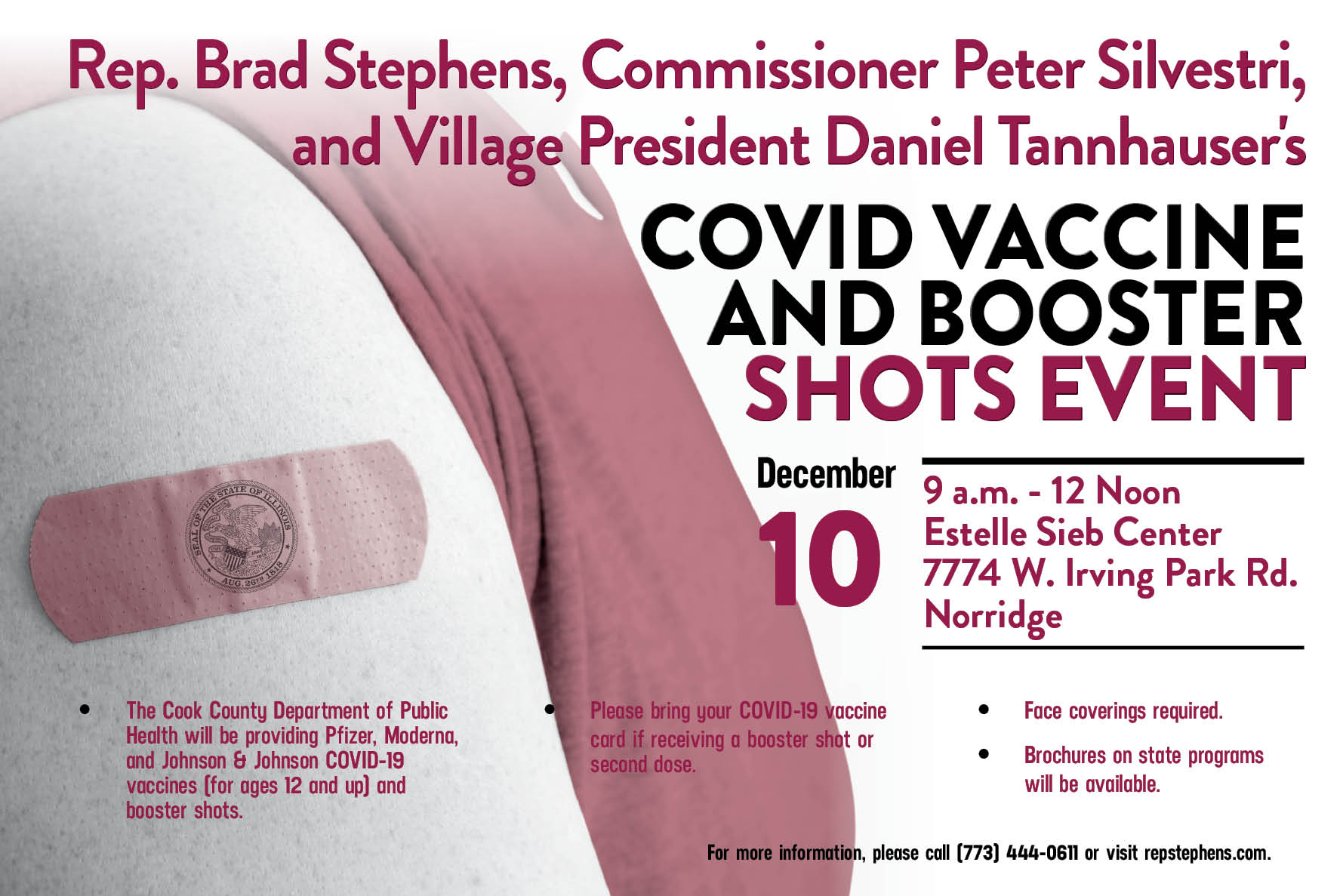 Rep. Stephens, Commissioner Silvestri, & Village President Tannhauser Host COVID Vaccine & Booster Shots Event
Next Friday, December 10th, I'm hosting a COVID Vaccine and Booster Shots event with Cook County Commissioner Peter Silvestri and Village President Daniel Tannhauser in Norridge! Join us at the Estelle Sieb Center (7774 W. Irving Park Rd., Norridge) next Friday from 9:00 a.m. to 12:00 p.m. Find more information online here.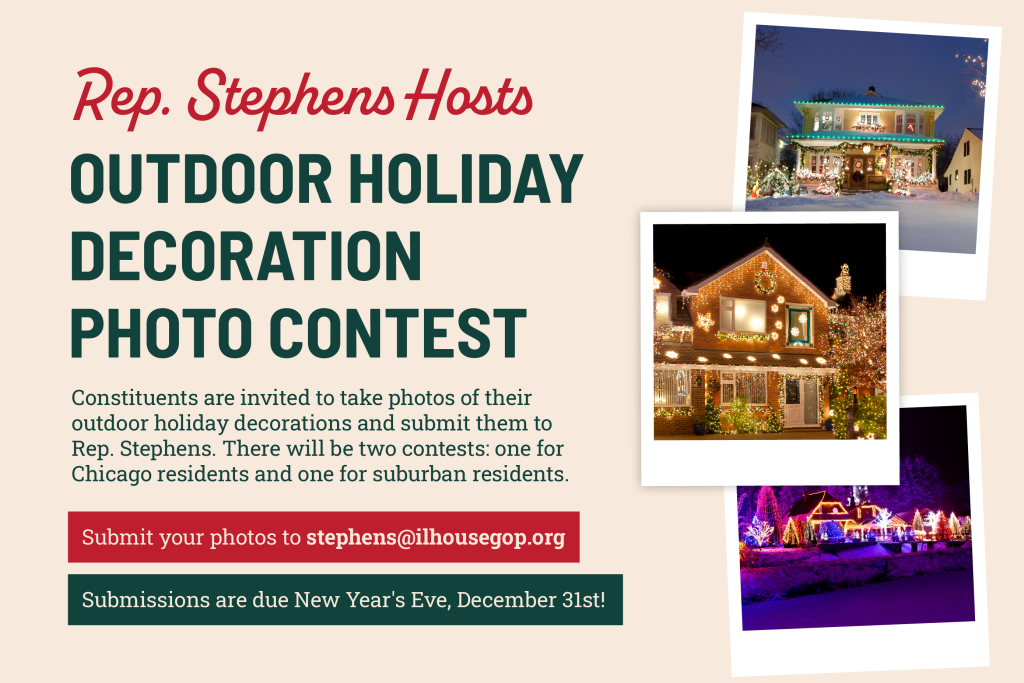 Rep. Stephens Hosts Outdoor Holiday Decoration Photo Contest
This month, I'm hosting an Outdoor Holiday Decoration Photo Contest! If you are decorating for the holidays, snap some photos and submit them to stephens@ilhousegop.org for a chance to win! Find more information about this event online here. Best of luck and happy holidays!
Rep. Stephens to Introduce Legislation Requiring State Grant Repayment for Companies that Sell Within 20 Years at Profit
In November, I announced my plans to introduce legislation requiring companies that receive grants from the State of Illinois to repay the grant if the companies are sold for a profit within 20 years. I am filing this in response to the $100 million sale of Cinespace Studios, which previously received $20 million in state grants. While I support companies selling for a profit, they cannot dance off with taxpayer dollars the way Cinespace is. This legislation will ensure the State is repaid grant funds following quick turnarounds where companies are sold for a profit.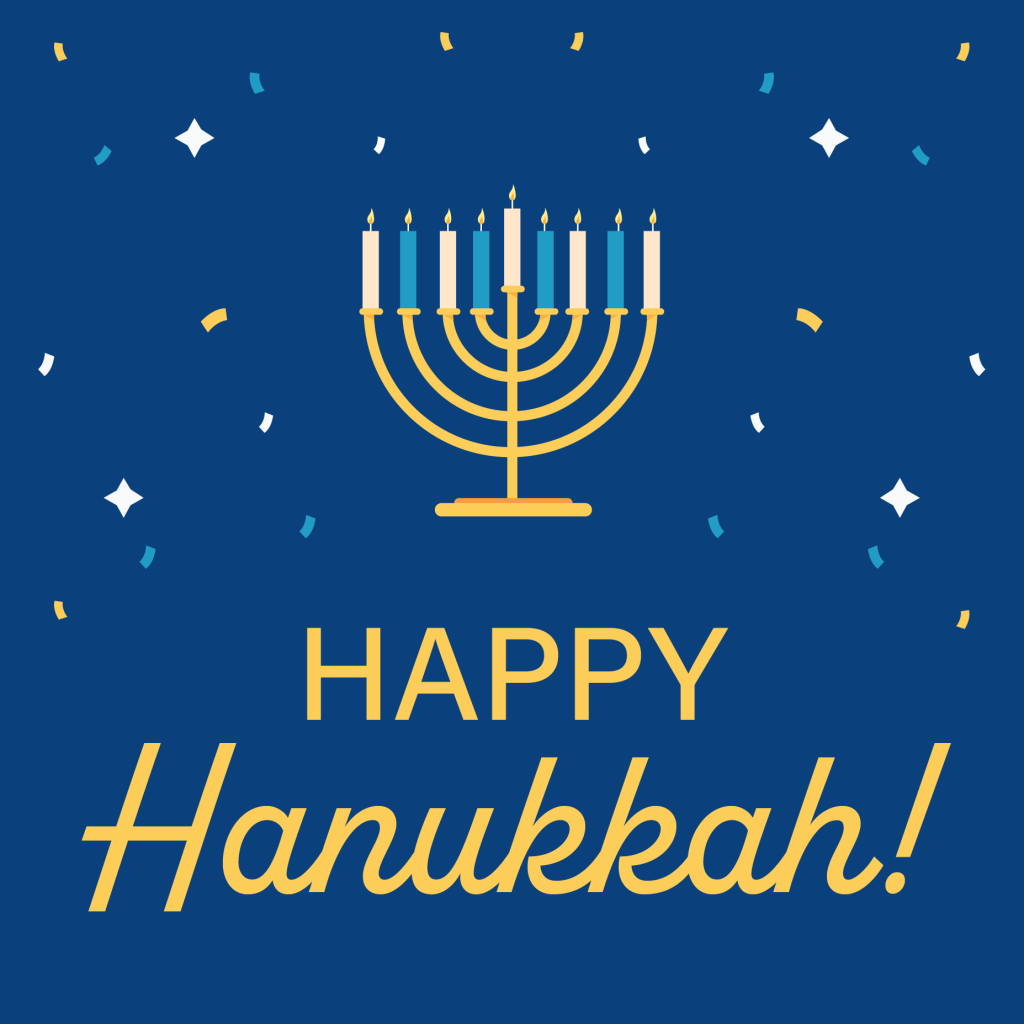 Happy Hanukkah from Rep. Stephens' Office!
For all who celebrate, as we celebrate the fourth night of Hanukkah, I wish you healthy, fun, and joyful Hanukkah celebrations. Chag Sameach, Happy Hanukkah!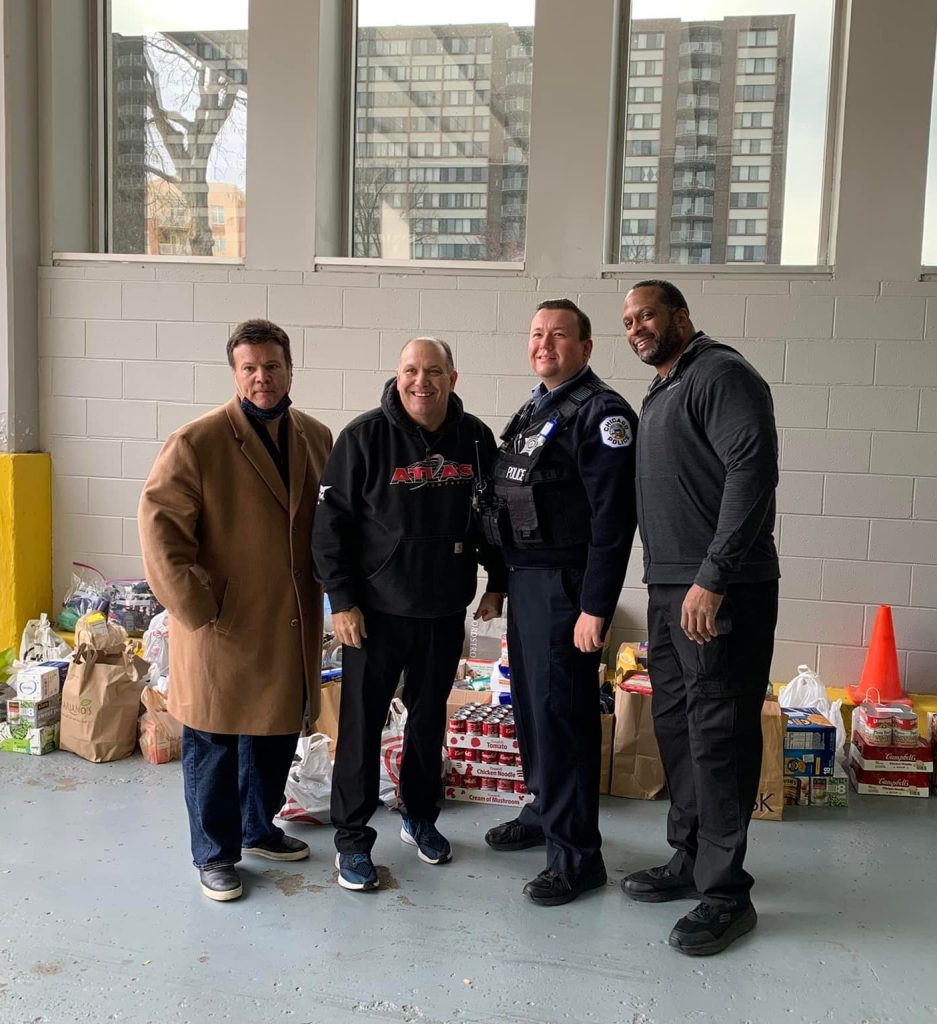 Rep. Stephens Hosts Food and Warm Clothing Drive at District Office
Thank you to all who donated and stopped by Commissioner Silvestri's and my Food and Warm Clothing Drive at our district office. Your generosity was overwhelming and we are so grateful for everyone who took the time to help your neighbors in need.
Governor Pritzker Signs Change to Health Care Right of Conscience Act
The 2021 Veto Session saw Illinois Democrats pass legislation that removes an individual's right to cite religious objection or other conscientious objection to receiving the COVID-19 vaccine or testing. This was passed by slim partisan legislative majorities. In November, Governor Pritzker signed the bill into law, despite the objections expressed by over 77,000 Illinoisans that filed witness slips on various amendments to the bill.
Governor Pritzker's policies during the COVID-19 pandemic have yielded harmful results for Illinois citizens, businesses, first responders, and other essential workers. At a time when Illinois can least afford to lose more nurses, doctors, police officers, firefighters, and other first responders, the Governor has doubled down on authoritative policies that will ultimately make every Illinois citizen less safe.
I voted against removing Illinoisans' rights to object to being forced to take a COVID-19 vaccine based on their sincerely held religious or conscientious beliefs.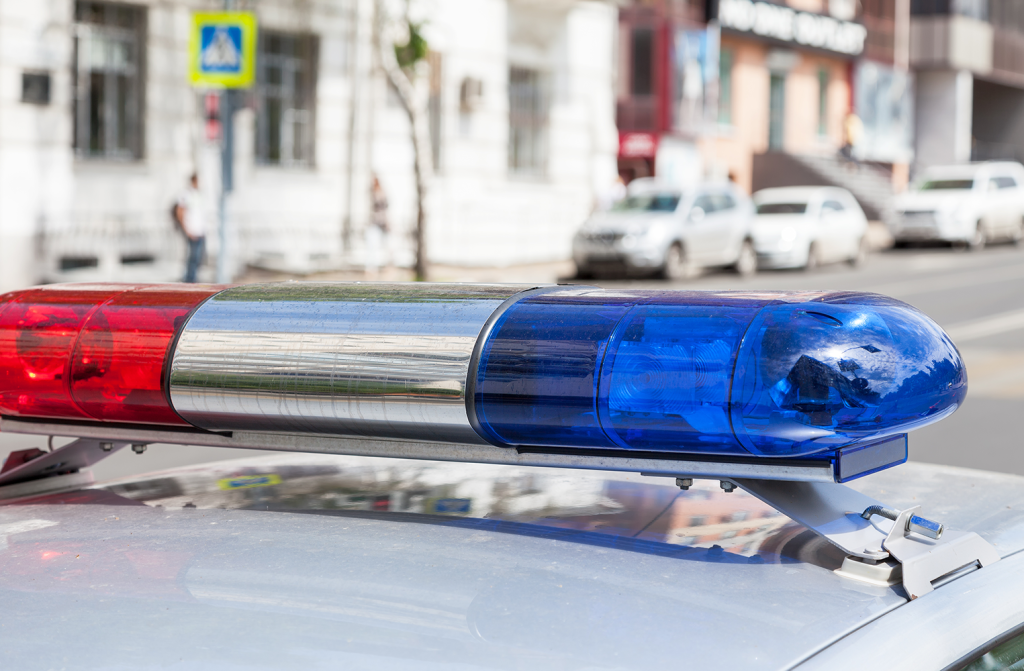 Expressway Homicides Continue on Chicago's Trunk Roads
Shootings in November included a death on a heavily-traveled section of Interstate 55. In another incident, a man was wounded on the same highway near McCormick Place.
Despite heavy press coverage, violence has continued on Chicago's freeways in 2021. The Chicago Sun-Times reports that Chicago expressway shootings have more than doubled in 2021 so far, as opposed to parallel incident reports in 2020.
Chicago expressways are patrolled by the Illinois State Police, who reported at least 185 shooting incidents on these well-used highways during the first nine months of 2021. The State Police have said they are increasing patrol activity on these roads in response to the incidents.
Officials worry this year's outbreak of Chicago violence could affect holiday shopping activities and Chicago has taken steps to increase city police presences on North Michigan Avenue.
Be Santa This Holiday Season: USPS Operation Santa
On November 29th, the United States Postal Service launched the 2021 "Operation Santa." This program is in response to the thousands of letters to Santa that arrive annually. This program aims to answer these letters. You can help Santa deliver even more holiday cheer in 2021 by signing up!
Participants can read through the letters and adopt the ones they love, shop for the gifts anonymously (they're from Santa!), wrap the presents, and ship them from a participating post office by December 18th.
You can find more information on Operation Santa by visiting the US Postal Service's website online here.
Illinois Conservation Foundation Accepting Applications for 2022 Conservation Achievement Scholarships
The Illinois Conservation Foundation (ICF) annually awards scholarships to outstanding high school seniors in Illinois who demonstrate effective, voluntary, long-term dedication to the preservation, protection or enhancement of the state's natural resources. Applications are now being accepted by the ICF for the 2022 Conservation Achievement Scholarship program.
Four scholarships of $2,000 each are available for the current school year. One of these is earmarked for a qualified applicant who is a dependent of a current Illinois Department of Natural Resources employee. Applicants must be Illinois residents and seniors in Illinois high schools.
Applications are due to the ICF by March 1, 2022. Instructions and the application can be found on the ICF website here. Individuals can contact the Illinois Conservation Foundation at (217) 785-2003 or info@ilconservation.org for more information or to donate to support the Conservation Achievement Scholarship program.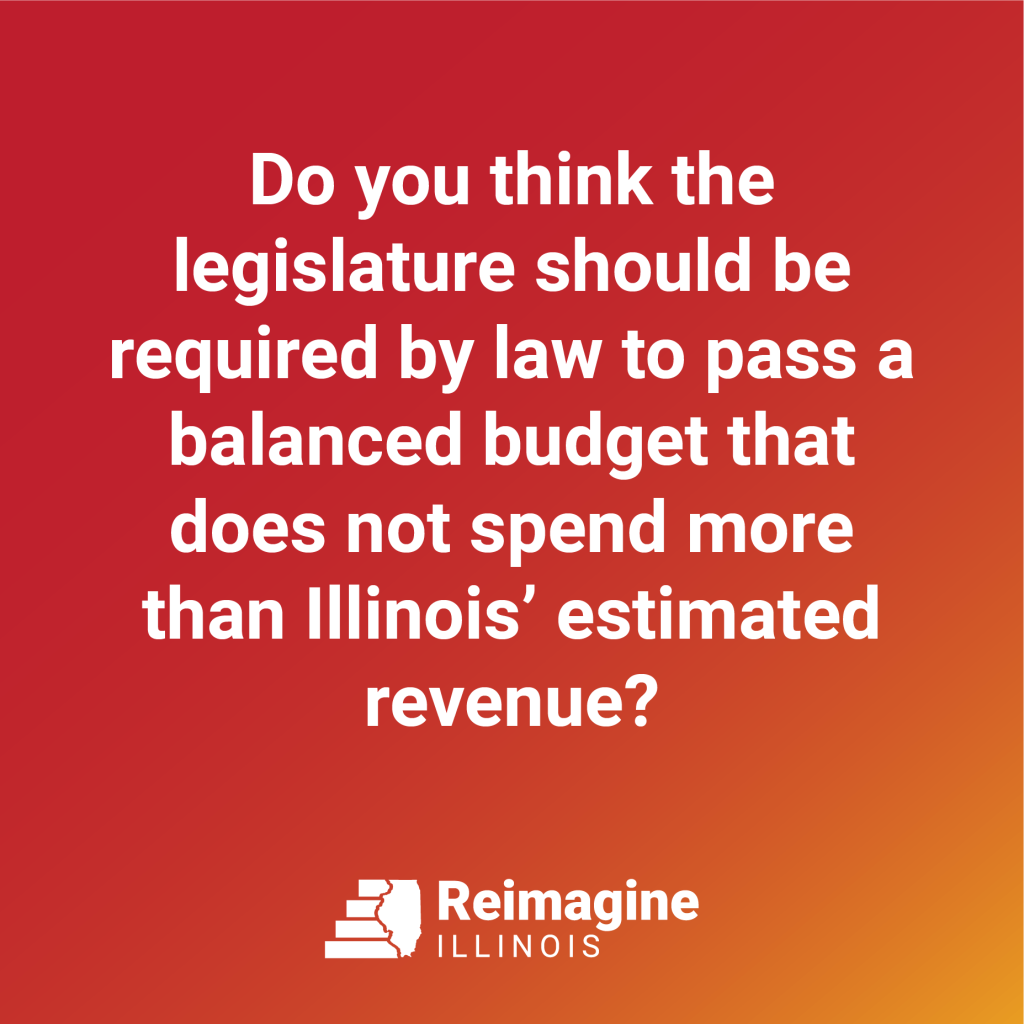 Reimagine Illinois: Responsible Fiscal Leadership
Do you think the legislature should be required by law to pass a balanced budget that does not spend more than Illinois' estimated revenue? Take the survey online here and learn more about responsible fiscal leadership in Illinois at ReimagineIllinois.com.
Illinois Flashback: History from the Prairie State
The Memory of Abraham Lincoln is Enshrined Forever: In the years following the assassination of Abraham Lincoln the nation sought ways to memorialize its martyred leader, however, the country lacked one great national monument to its greatest President. A half century after his death, that would finally change thanks to the efforts of Illinois' longest-tenured U.S. Senator and an accomplished Illinois architect.
"The honor of playing for Illinois": Even without a genuine national championship game, it was clear in 1914 which college football team was the best in the country when the gridiron squad from the University of Illinois dominated opponents on their way to an undefeated season.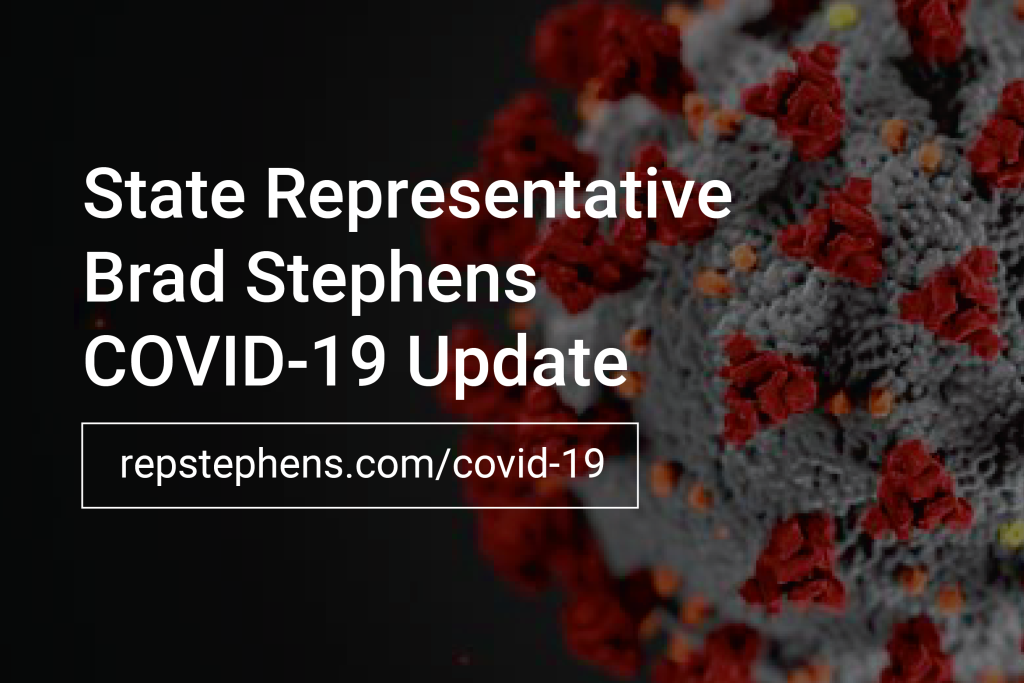 COVID-19 Updates
Mutated variants of the COVID-19 virus continue to spread throughout Illinois, with unvaccinated individuals especially vulnerable to the deadly disease. Despite treatment improvements, about .5% of all persons who come down with this disease will die from it. In addition, many patients are reporting various follow-up symptoms, called "long COVID" by journalists.
Additional information from the Cook County Department of Public Health on booster shots can be found online here and from the City of Chicago here. You can also find information on booster shots from the Illinois Department of Public Health's website online here.
Suburban Cook County residents can find more information on the COVID-19 vaccine, including information on how to get the vaccine, online here. Chicago residents can find a COVID-19 vaccine on the City of Chicago's COVID-19 Vaccine Finder online here. You can also visit Vaccines.gov to find a COVID-19 vaccine.