Hello and happy summer! I hope this update finds you well and I will be providing an update on what we have been working on in the 20th District and in Springfield.
Last month, the Chicagoland area and nation mourned following the mass shooting in Highland Park during their Independence Day parade. I'm praying for all who were affected by this horrible tragedy during this painful time during what should have been a joyful celebration.
As the war in Ukraine continues, 20th District residents can still help and learn more about this conflict. If you would like to learn more, the United States Agency for International Development (USAID) Center for International Disaster Information provided information about the emergency and how you can help. Find more information online here. Our hearts and prayers are with the people of Ukraine and Ukrainian American residents of the 20th District.
As we welcome the new school year, I wish all students in the 20th District heading back to preschool, elementary school, or high school great school years filled with success. I also send my best wishes to college students heading back to campus for terrific and successful semesters.
If you would like to reach out to my office, please feel free to contact us at (773) 444-0611 or email stephens@ilhousegop.org.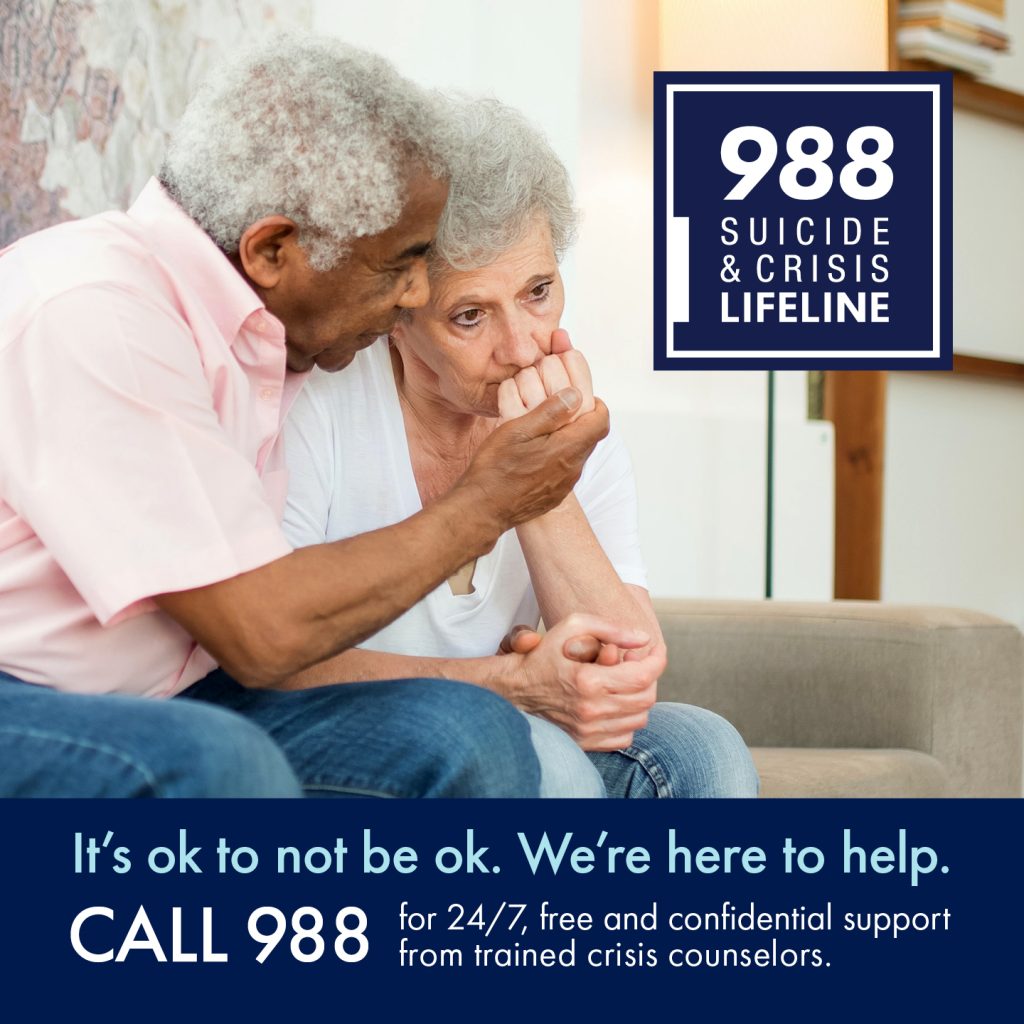 988 Suicide & Crisis Lifeline
If you or someone you know is having thoughts of suicide or experiencing a mental health or substance use crisis, 988 provides connection to 24/7, free and confidential support from certified crisis workers. Find more information at Illinois988.com.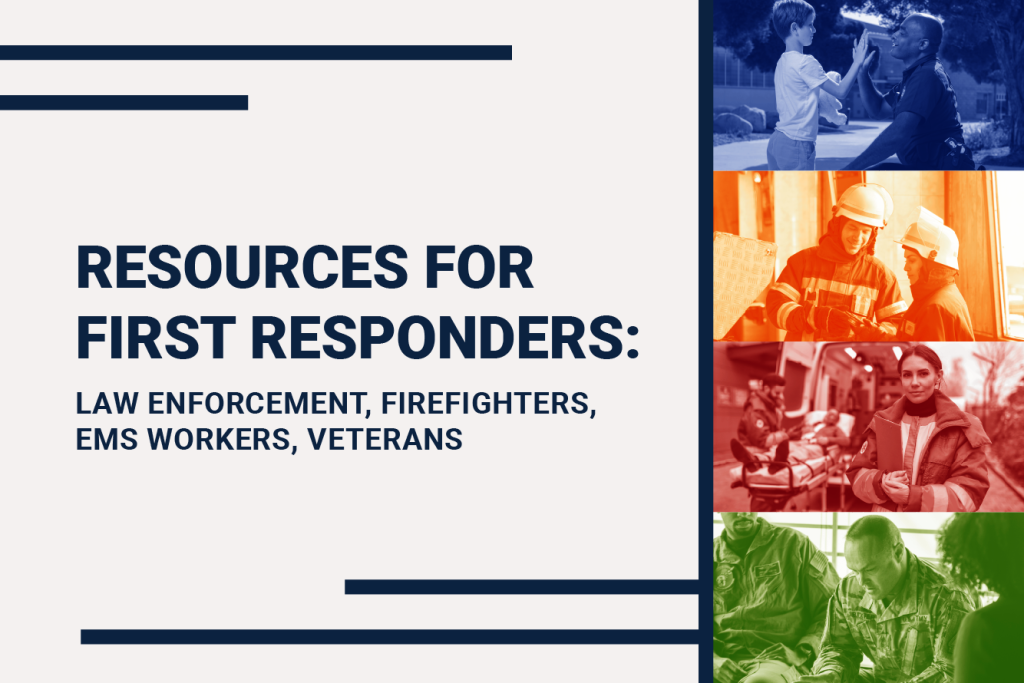 Resources for First Responders
To provide additional information for law enforcement officers, firefighters, EMS workers, and veterans, there is a space on my website including links to this information! Find more information online here.
August Events for Kids & Seniors
This month, I am hosting a children's safety expo and Secretary of State Super Senior Seminar. Join us on Saturday, August 20th at Our Lady Mother of the Church for a CHILDREN'S SAFETY EXPO from 9:30 a.m. to 12:30 p.m. Find more information online here.
The following week, seniors are invited to RSVP for my SUPER SENIOR SEMINAR on Tuesday, August 23rd from 10:00 a.m. to 2:00 p.m. at the Norridge Salvation Army Citadel Corps (8354 W. Foster Ave., Norridge). RSVP's are required for this event – call (773) 444-0611. Find more information online here.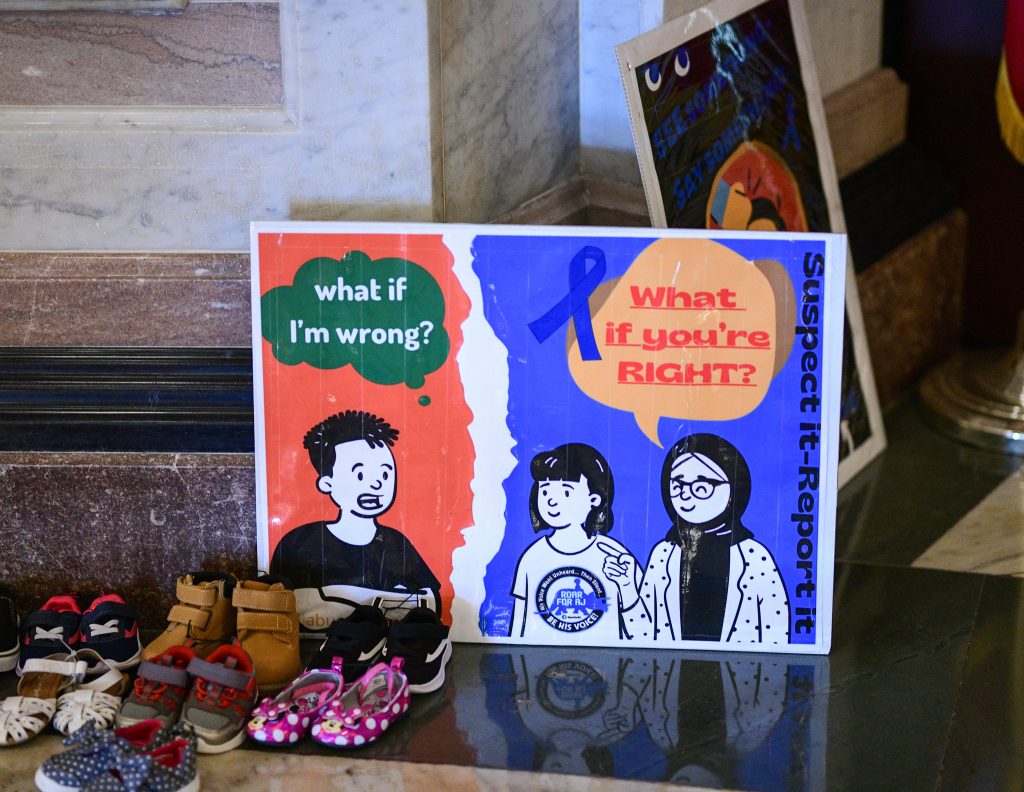 Embattled Dept. of Children & Family Services Director Grilled by Legislative Audit Commission over Massive Failures
Since December, nine children have died under DCFS' watch. Meanwhile, DCFS Director Marc Smith has been held in contempt of court 12 times for failing to place children in state care appropriately. Last Tuesday, Director Smith and DCFS staff appeared before the bipartisan Legislative Audit Commission to answer for troubling missteps outlined in recent State audits of the agency. According to CBS 2 Chicago and other media reports, Smith was grilled by legislators over the agency's massive and repeated failures to protect children under its care.
Director Smith graded his agency as: "One of the best child welfare systems in the country." Legislators overseeing DCFS see it differently. Several audits of the department reveal glaring problems: 48% of kids who are victims of child abuse or neglect related to substance abuse didn't have their cases handed to state's attorneys for review as they're supposed to. In 98% of cases, DCFS was also unable to provide home safety checklists and 100% of employees and contractors had no receipt or acknowledgment of DCFS policies.
House Republican Leader Jim Durkin repeatedly called for Director Smith's resignation and a complete restructuring of DCFS. Thus far, those calls have gone unanswered by Governor Pritzker and his administration. No more excuses, it's clear the leadership and policies at the agency need to change immediately to protect Illinois' most vulnerable children.
Call the 24-hour Child Abuse Hotline at 800-25-ABUSE (800-252-2873) if you suspect that a child has been harmed or is at risk of being harmed by abuse or neglect. If you believe a child is in immediate danger of harm, call 911 first.
Illinois State Police Changes FOID Card "Clear and Present Danger" Standard
Current law makes possession of a Firearm Owners Identification (FOID) card a requirement for possessing or carrying a firearm. Illinois residents apply to the State Police to present identification information before being issued a FOID card, which must be presented whenever a resident seeks to buy or take possession of a firearm in Illinois.
The presumption, under Illinois law, is most persons who apply for a FOID card ought to get one. Exceptions include the authority granted to ISP not to issue a FOID card to any person who is a "clear and present danger"—a legal term that can be expanded or shrunk—to others. ISP has now promulgated a rulemaking to expand the definition of "clear and present danger" to prevent likely dangerous individuals from receiving a FOID card to purchase firearms. The new standard will allow any violent, suicidal, or assaultive threat, even if not immediate or imminent, to stop the issuance of a FOID card.
This language was adopted by emergency rule, meaning it's already in effect. It was published on Monday, July 18th. It will remain in effect for no more than 150 days, which will be a period of time required to write the new language in the form of a permanent rule up for public comment. Illinoisans will have the chance to comment on the new rules language when it comes out, those comments will not, however, affect the current emergency rule.
Thompson Center Will Be Sold to Google
In a revised deal, Chicago's James R. Thompson Center (JRTC) will be sold to Google. The transaction reached the public intent-to-purchase stage, and Google found it to serve as flexible office space. Google currently operates an office of more than 1,800 employees in Fulton Market. For over 30 years, the JRTC has been the State of Illinois' chief in-house office location within the city of Chicago and as such, the State has been the building's sole office occupant. After the transaction is completed and remaining State employees leave the Thompson Center, Google will be the sole occupant. It will also control the visual rights to the structure's unusual layout and iconography. Google will pay $105 million for the building. State workers are moving or have moved to other office spaces within downtown Chicago.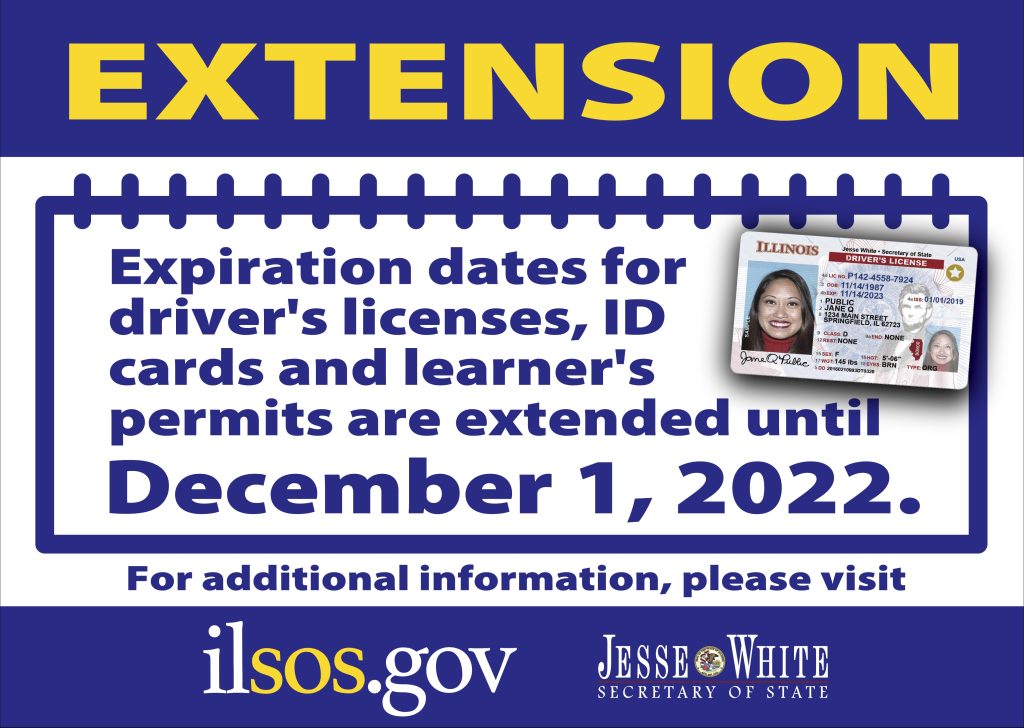 Expirations for Illinois Drivers' Licenses/ID Cards Extended until December 1, 2022
Due to the COVID-19 pandemic and federal REAL ID requirements, the Secretary of State's office has announced a further extension in the lifespan of drivers' licenses and ID cards until December 1, 2022 from July 31, 2022.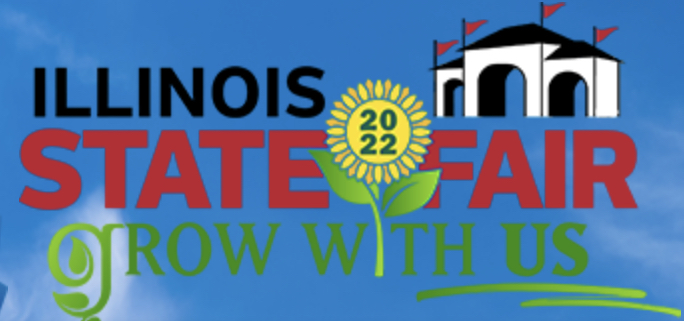 Illinois State Fair to Run August 11th through August 21st
The Illinois State Fair in Springfield will begin on Thursday, August 11th. The theme for the 2022 Illinois State Fair is "Grow With Us". To learn about the grandstand acts and all the attractions at this year's State Fair visit here.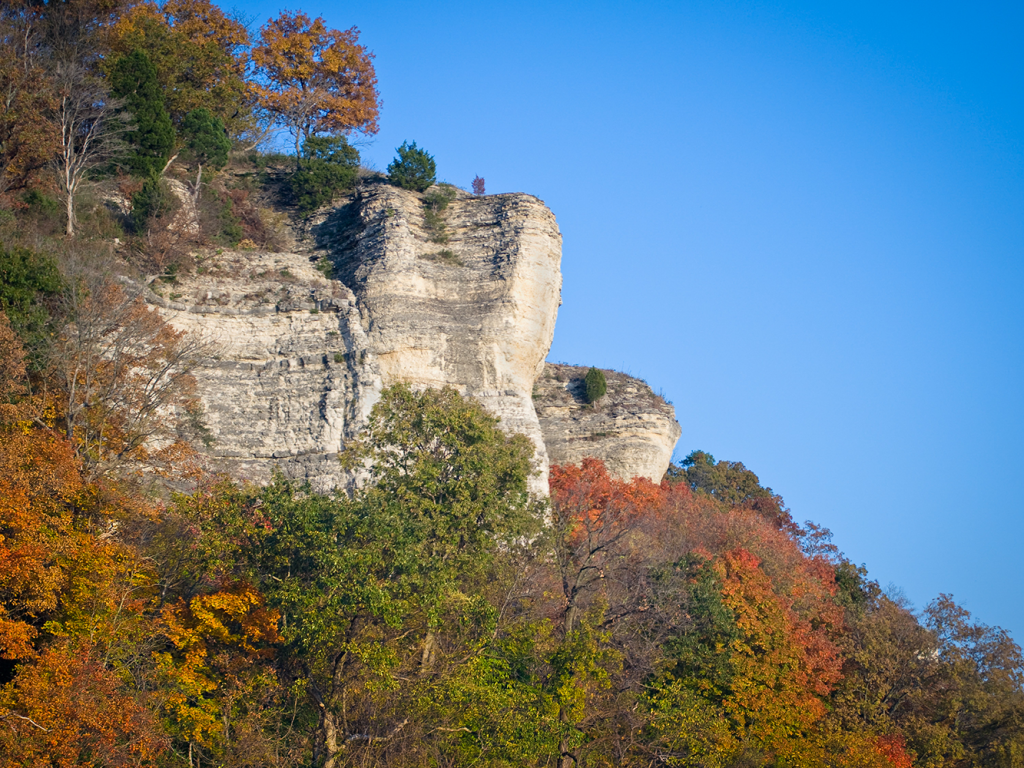 Enjoy Illinois Outdoors!
This summer, I also provided a resource for 20th District residents interested in exploring the great outdoors around Illinois. Find camping locations on my website here. While you're having fun in the great outdoors this summer, share your experience! Send my office photos at stephens@ilhousegop.org or tag #District20GreatOutdoors on Facebook for me to share your adventures on my Facebook page and website!
Illinois Flashback: History from the Prairie State
The Chatsworth crash: With a little money in their pocket and a nearby rail connection to any point in the country, many Illinoisans were taking their first long-distance vacations during the decade of the 1880s. Such was the case on August 11th, 1887, for a group of more than 600 vacationers aboard an excursion train taking them from their homes in Iowa and Illinois to visit the famed Niagara Falls in New York.
Stay Updated!
Were you forwarded this message? Sign up for my e-newsletter updates by visiting my website here. You can also stay updated on what I'm working on in Springfield and in the 20th District by following me on Facebook @repstephens.