Wishing you all happy and bright days as we welcome summer this month! We concluded our spring legislative session in the early hours of Saturday, May 27th by passing our Fiscal Year 2024 budget in the middle of the night. For more information on our spring session, stay tuned in your inbox and mailbox for my End of Session report coming this summer!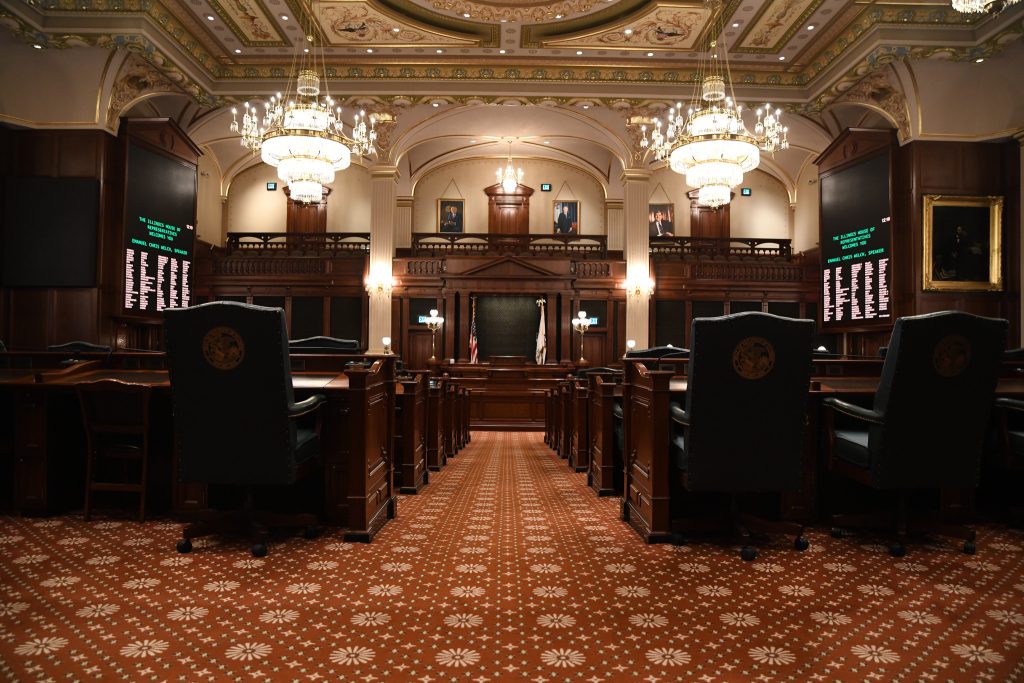 End of Session Update
We were originally scheduled to adjourn our spring legislative session on May 19th, but because the Democrats failed to meet their own self-imposed deadline to pass a budget, we returned the next week to pass our FY24 budget. Here is a wrap-up of what we worked on at the end of session:
Budget Overview
While Illinois families continue to grapple with high inflation, Illinois Democrats' budget spends more money. These are taxpayers' dollars and taxpayers deserve to know their money is being spent efficiently. I'm also particularly disappointed in how we failed to pass Senate Bill 1956 to grant an annual 3% cost of living adjustment for certain Tier 1 Chicago Police retirees. We now have to wait until the fall to deliver this COLA for our Chicago law enforcement.
Public Safety
Democrats have repeatedly tried to claim their so-called "SAFE-T" Act would make Illinois safer and save taxpayer dollars. This could not be any further from the truth.
Illinois still has one of the highest murder rates in the country and criminals are so emboldened they commit violent crimes in broad daylight. We are seeing this live in our neighborhoods. The consequence-free, no-cash bail approach puts criminals and repeat offenders back on the street, sometimes within hours of their last criminal act.
Additionally, unfunded mandates are driving up costs as our brave law enforcement try to manage these requirements and Democrats shortchange communities for these egregious cost increases. What Illinoisans get are increased costs and less safe communities. Illinoisans deserve safe communities where they can live without fear.
Tax Holiday Sunsets
The expiration of the one-year sales tax holiday for groceries means over $400 million more in sales taxes will be spent by working families still suffering under high inflation. The sunset in the back-to-school sales tax holiday to cover certain school supplies and clothing means an additional $30 million hit to sales tax payers. 20th District constituents and Illinoisans budgeting for the next few months of summer and returning to school need tax relief and we need to renew this relief for hardworking families.
Chicago School Board Redistricting
Back in 2021, we witnessed a partisan map-making process that was echoed in a judicial subcircuit remap in January 2022. Feedback from both were rushed and lacked opportunities for witnesses to prepare and meaningfully testify. Now in 2023, the General Assembly worked on a map for an elected Chicago School Board. We had over a year to debate these maps and include community advocates in the redistricting process, yet once again we have a rushed process with poor notification and non-responses to critical questions about this important measure. It doesn't have to be this way, we need fair maps in Springfield and Chicago Public School districts.
---
Chicago Police Officer Killed in Line of Duty
Officer Aréanah Preston, driving home from work on May 6th, was targeted by robbers looking for a lone victim. The incident took place in Avalon Park. She was armed and a gunfight took place, resulting in her death. Five suspects are reported to be in custody. Police officers, responding to a report of gunfire, found Preston lying in her front yard.
Officer Preston was 24 years old and seven days away from being awarded her Master's degree in Criminology from Loyola University. I was a proud co-sponsor of House Resolution 276 to honor the life of this Illinois hero.
---
I-55 Tragedy
In May, a significant number of vehicular collisions took place on a stretch of I-55 near Farmersville after driving visibility suddenly dropped to zero. This included several Class 8 semi-trailer trucks. Many motorists required medical care and seven motorists lost their lives. Please keep the families of those injured and killed in your thoughts and prayers.
---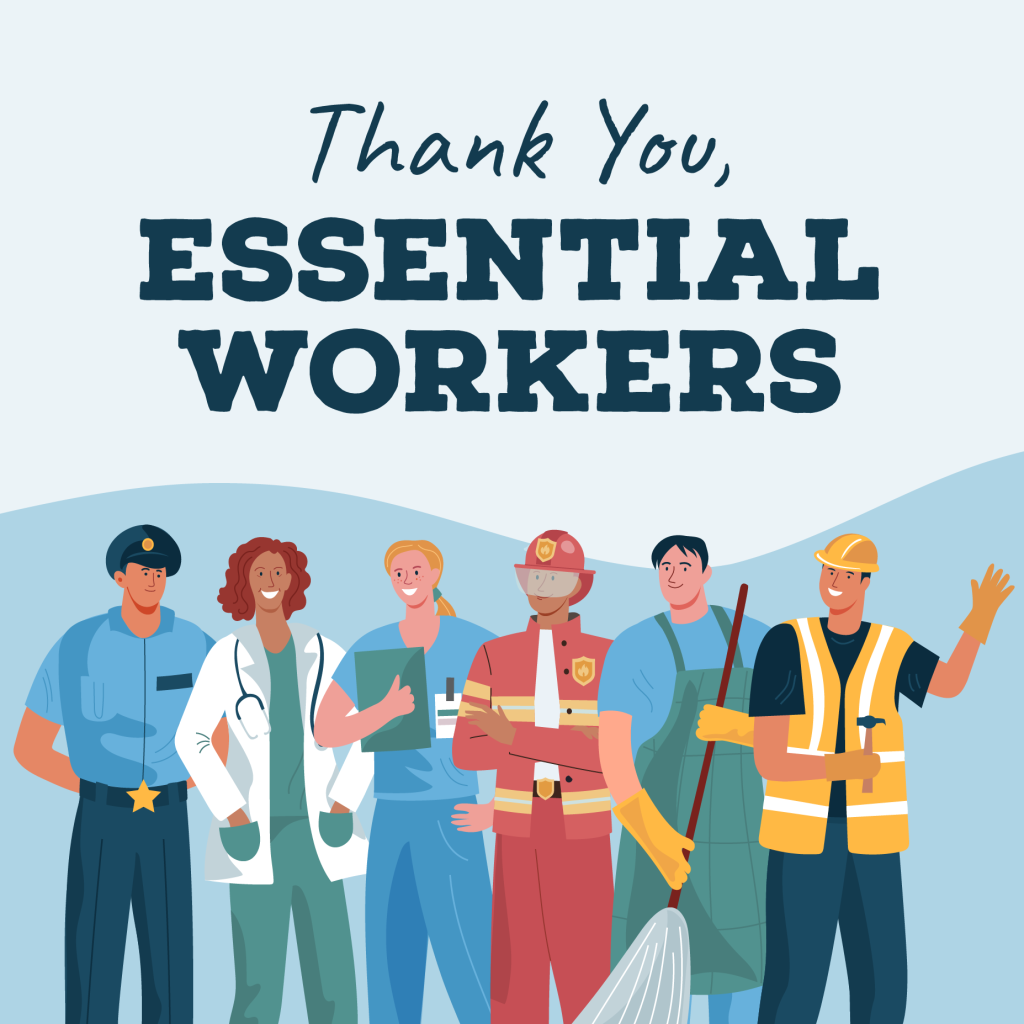 Official End to COVID-19 Emergency in Illinois
After 1,155 days of continuous rollovers, Governor Pritzker allowed the coronavirus emergency proclamations in effect throughout Illinois to expire. Thank you, essential workers, for all you have done throughout the pandemic to keep our communities moving while we stayed at home. We so appreciate your sacrifice in your response to fight this virus on the front lines.
---
Stephens Summer Scenes
Are you looking to connect to nature this summer? Did you know, Illinois has phenomenal state parks that I will be joining with a local blog, Fresh Air Friendship, to promote between now and Labor Day? Stay updated on these weekly posts on my website at RepStephens.com and find a park you can enjoy with friends, families, or by yourself!
"Leave the roads; take the trails." – Pythagoras
---
Dive Into Reading: Oceans of Possibilities Summer Reading Program
This summer, join my Oceans of Possibilities Summer Reading Program! K-5th Graders are invited to read 10 books this summer to receive a voucher for 2 tickets to the Chicago Wolves. The summer's Grand Champion who reads the most books beyond 10 will receive 2 tickets to Disney on Ice. Submissions are due August 15th! Find more information online here.
---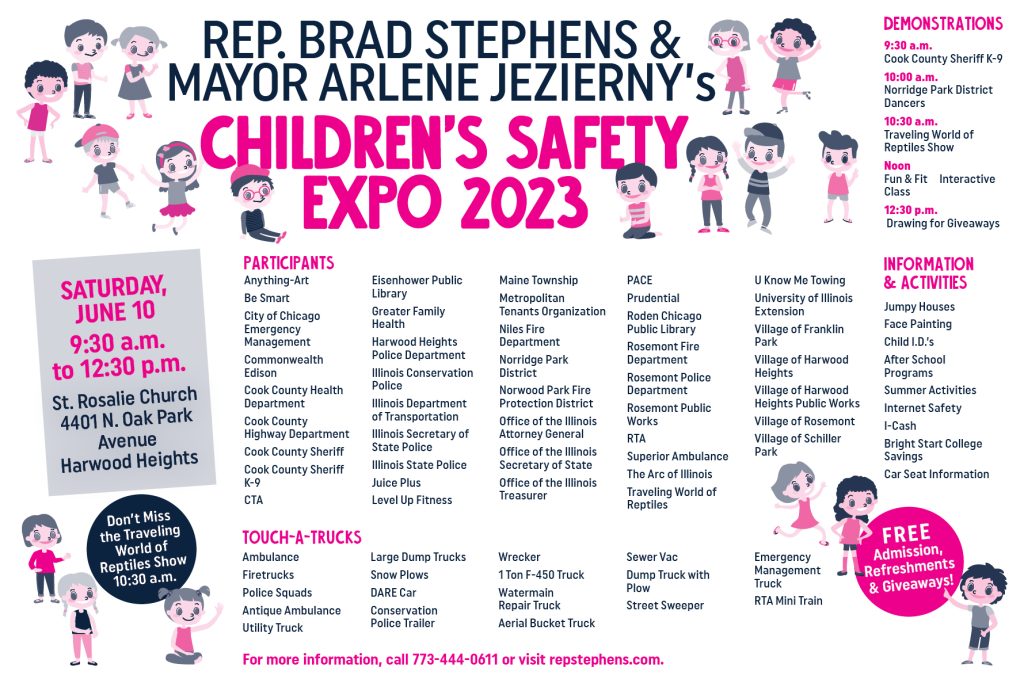 Children's Health & Safety Expo with Mayor Jezierny
I'm hosting a Children's Safety Expo THIS SATURDAY on June 10th from 9:30 a.m. to 12:30 p.m. at St. Rosalie Church (4401 N. Oak Park Ave., Harwood Heights). There will be over 40 participants, touch a trucks, demonstrations, and information! Admission, refreshments, and giveaways are all free! Find more information online here!
---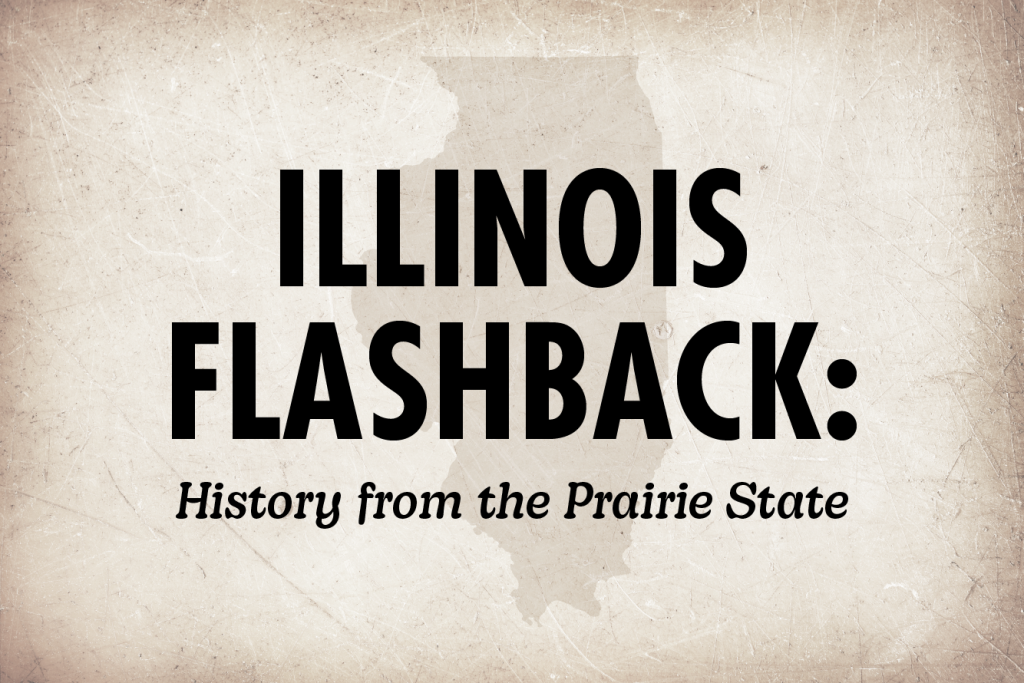 Illinois Flashback: History from the Prairie State